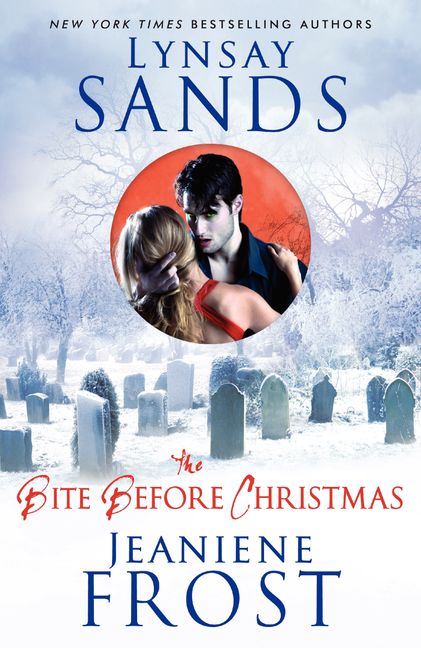 Title: The Gift
Author: Lynsay Sands
Series: Argeneau #15.5
In: The Bite Before Christmas (Lynsay Sands & Jeaniene Frost)
Rating Out of 5: 4.5 (Amazing, but not quite perfect)
My Bookshelves: Christmas, Paranormal romance, Vampires
Dates read: 20th – 22nd December 2020
Pace: Fast
Format: Novella
Publisher: Avon
Year: 2011
5th sentence, 74th page: He'd worked with Mabel to try to find Elvi a mate, had planned and arranged local fairs with Elvi.
In Lynsay Sands' "The Gift," Katricia Argeneau knows grey-eyed cop Teddy Brunswick is her life mate. She just needs to convince him they belong together, and being snowbound in a secluded cabin will make this a Christmas neither will forget.
There is something wonderfully and beautifully simplistic about Sands' writing. It is cute and innocent, with just enough adult-powered lust to keep your fingers tingling and a happy little smile on your face. This novella was no different. And, although it took place at Christmas, it mostly just had a calm and easy, if not completely pleasurable feeling to the whole story. Ultimately, not such a Christmassy story, but a fun one all the same.
I really love the idea of life mates in the Argeneau series. I mean, the worst thing I can imagine about being immortal is the fact that you are stuck alone forever, or you have to basically serial date multiple times. Instead, there are these life mates who not only are the perfect match for you, but also the only ones you can't read like a book. I mean, alongside being immortal, how much would it suck being able to read everyone's mind?
The Gift is a wonderful novella set in a white Christmas. Whilst it didn't have a seriously Christmassy theme to it, it was still a really wonderful and fun story to be reading during the silly season. One that I thoroughly enjoyed and would love to read again.