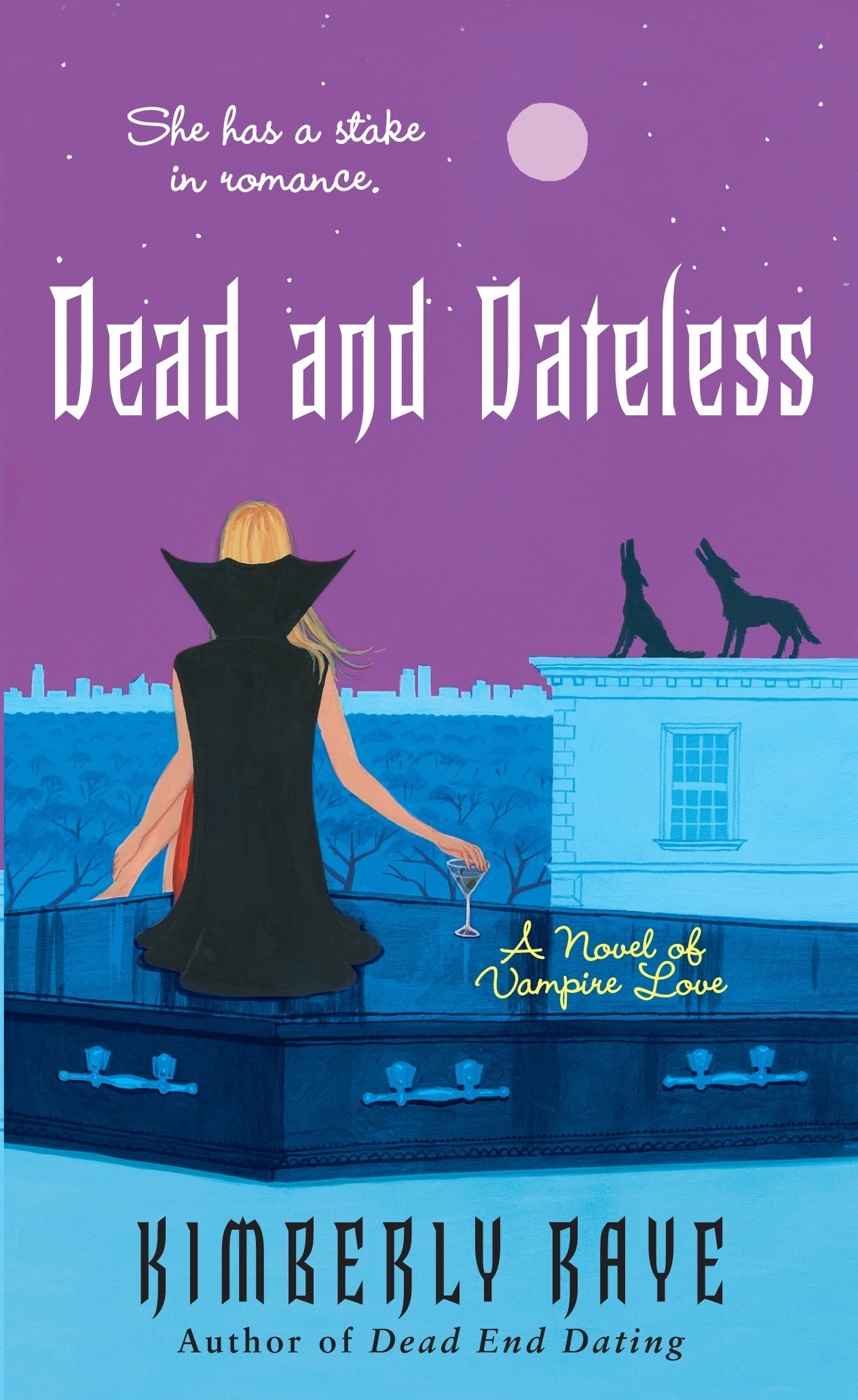 Title: Dead and Dateless
Author: Kimberly Raye
Series: Dead End Dating #2
Rating Out of 5: 4 (Really good read!)
My Bookshelves: Paranormal fantasy, Paranormal romance, Vampires
Dates read: 10th – 29th October 2020
Pace: Medium
Format: Novel
Publisher: Ballantine Books
Year: 2007
5th sentence, 74th page: "It wasn't your fault."
She'd like her blood bottled, please!
The sassiest vampire in all of Manhattan, Lil Marchette, is the owner of Dead End Dating – a matchmaking service for hip, intelligent singles like herself. After only three months, business is booming, and she can finally pay her bills (and, more important, feed a hungry cosmetics addiction). But when one of her clients turns up dead (as in never coming back), Lil is named as the prime suspect.
Murder?
Sure, she's a vampire, but she can't even work up her nerve when it comes to blood-sucking. Hacking somebody to pieces is so out of the question.
To make matters worse, Lil must also contend with a pack of werewolves who ask – no, demand – that she find each one a tall, dark, and handsome mate before the next full moon. Plus, the to-die-for-if-I-wasn't-already-dead Ty Bonner, a lusciously sexy lover but totally unsuitable eternity mate, is never far from her midnight fantasies. But Lil has no time for such thoughts. She must prove her innocence and focus on pairing off the dead and the furry – and maybe stake a claim to her own tasty true love.
Alright, Lil is kind of a bit of a pain throughout this story. Which I'm pretty sure I found in the first tale as well. She's just a little too… well, girly for lack of a better word. Not someone that I can really sympathise with very well. Having said that, even though she has a tendency to be a little irritating, I also loved her character. It's kind of making fun at some of the socialites and those with a tendency to focus on their looks. At least, that's how I take her character. Because, at the end of the day, even though she's kind of vapid and a little irritating, she's also seriously sweet and has a great heart. You just can't help but love her, even when you're beginning to feel a little irritated by her characterisation in moments…
I love Ty as a counterpoint to Lil. A bit like my own partner and I, where Lil is light and air and all positive, rainbow vibes, Ty is dark, twisty and communicationally stunted. Yet, I think that this turns them into the perfect partnership. After all, the saying opposites attract is around for a reason… I'm seriously, seriously hoping that they work out as a couple in the next few books… not entirely sure what my feelings will be if Raye pulls that rug out from under me…
To top off the humour and the slightly satirical feel of this story, I absolutely loved the werewolf mating ritual in this story. And, also how that all works out as a secondary plot to you know… Lil being wanted for murder. Particularly her hunt for an alpha red head. And her unique solution to the issue. It had me grinning and giggling throughout the whole story. And I love that Raye was able to take a well-known paranormal species and give them yet another new twist (like she did with the creation of vampires).
I was quite surprised at who the villain was in this story. I feel like I really should have guessed… but, whilst I wasn't completely floored and shocked… I definitely didn't predict it either. Which, ultimately is something that I tend to love in a good book anyway. After all, being able to guess things all the time can get a little… well, boring. And this novel is anything but boring. I can't wait to sink my fangs… I mean teeth… into Your Coffin or Mine?