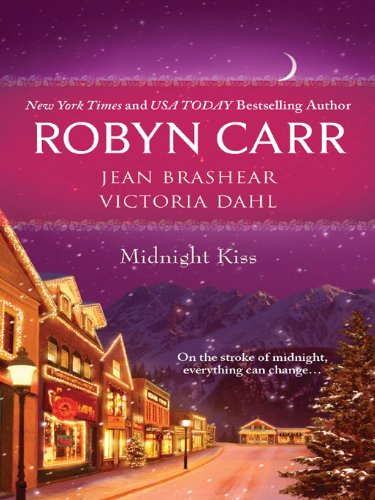 Title: Midnight Assignment
Author: Victoria Dahl
In: Midnight Kiss (Robyn Carr, Jean Brashear & Victoria Dahl)
Rating Out of 5: 4.5 (Amazing, but not quite perfect)
My Bookshelves: Contemporary, Contemporary romance
Dates read: 20th October 2020
Pace: Fast
Format: Novella
Publisher: Harlequin
Year: 2010
5th sentence, 74th page: You're kidding me, right?
GET THOSE FINANCES IN ORDER
Working over the holidays on a messy bank takeover is made worse for two federal specialists by an ill-advised kiss that will never happen again … right?
This was a wonderfully fun novella about missed chances, assumptions, and, ultimately, second chances. I fell into it from the very beginning and just seriously enjoyed every single moment of it. It was incredibly difficult to put down and away. Which is exactly what I want in a novella – I normally have enough time to read them in one sitting, unlike novels sometimes.
Elise and her issues were something that I really enjoyed. Which, having written that sentence just sounds downright weird. But, ultimately, the problems and hurdles that she are ones that I find a little bit familiar (although not the same). I also love how she tries to be strong and independent (and is) and maintains her sense of self all throughout this novella.
Noah was just an adorable male lead. I love how he was actually, and genuinely trying to do the "right thing" which is ultimately what causes the troubles again and again. These are the kind of hurdles that I like – trying to be a good person (genuinely trying, not being a dick and pretending to try…), and ultimately finding out that maybe sometimes you should just lay it all out there.
There is one word that sums up this novella: Yum.