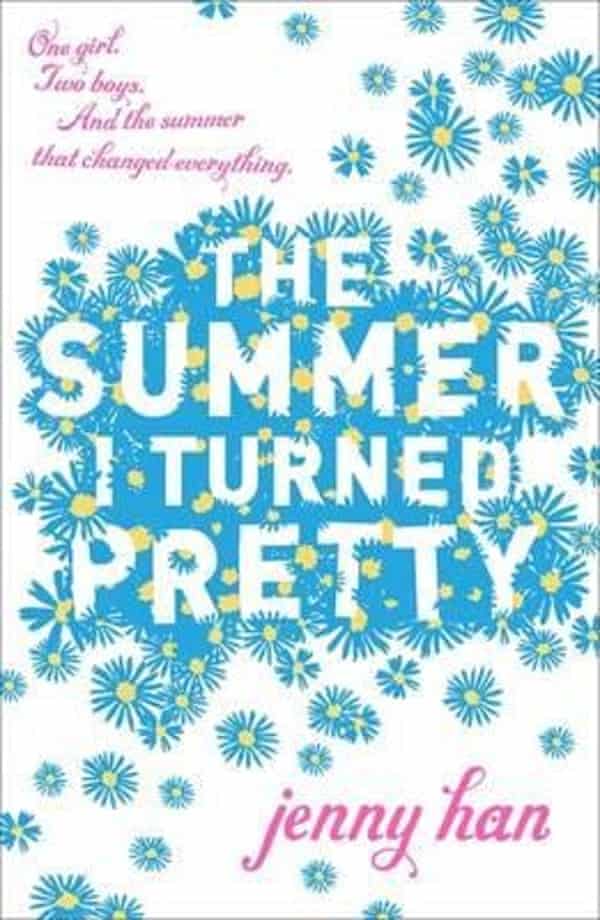 Title: The Summer I Turned Pretty
Author: Jenny Han
Series: Summer #1
Rating Out of 5: 3.5 (Liked this)
My Bookshelves: Chic lit, Contemporary, Young adult
Dates read: 19th October 2020
Pace: Medium
Format: Novel
Publisher: Penguin Books
Year: 2009
5th sentence, 74th page: But there they were, dunking one another for all it was worth.
Every year Isbael spends a perfect summer at her family friends' house.
There's the swimming pool at night, the private stretch of beach – and the two boys.
Conrad – unavailable, aloof –
who she's been in love with forever.
Jeremiah – friendly, relaxed –
the only one who's ever really paid her any attention.
But this year something is different. They seem to have noticed her for the first time. It's going to be an amazing summer… and one she'll never forget.
This is a fairly typical teenager story. It's a little angsty, it's about coming of age and discovering oneself. And it's fairly self-centred all in all. Which to me, is what a lot of teenagers / teenage stories are like. I mean, the name of the book in itself gives that fact away. It's also an incredibly sweet story and a reminder of my own summers when I was growing up and figuring out just who I was. Making it a seriously enjoyable and easy read (which is exactly what I wanted at the time).
Don't get me wrong, "Belly" tends to annoy me a little bit in patches throughout this story. She is kind of whiney. And although I sort of get it, I mean, she's constantly left out by the other three… I also sometimes wanted to reach through the pages of the book, and just clip her over the head. Tell her to get over herself and find someone who did want to spend time with her. She does eventually do this, and the whiney annoyance did eventually disappear. But there were moments of "oh girl".
I completely picked who the end love interest would be in this story. Although, some of the bumps along the way were a little unanticipated. And even though it was completely predictable, I did actually like who she ended up with. They somehow work together (I think) and I'll be interested to see how things unfold in the next story. Particularly when you already know which character will be missing, and how it's going to be a little bit sad…
I do love that throughout this story Belly goes through a pretty good transformation. Alright, she starts this with suddenly being "pretty" (barf). But it's that internal one that I actually really enjoyed. She manages to figure out just who she is (which helps her win the boy). And she also learns to be less selfish, more able to think about others. Which, ultimately is what I really look forward to in a teenage characters' growth.