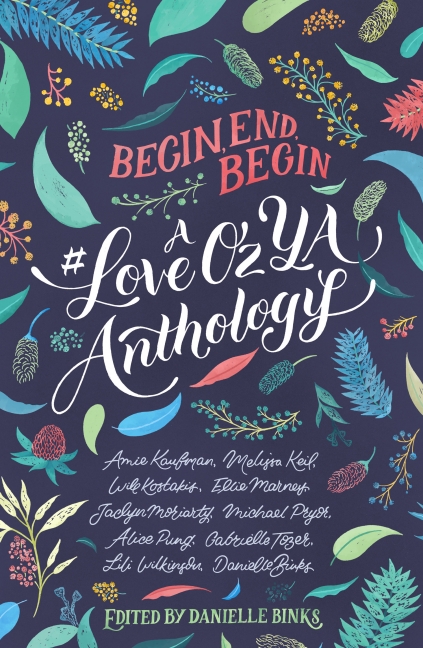 Title: One Small Step…
Author: Amie Kaufman
In: Begin, End, Begin (Danielle Binks)
Rating Out of 5: 5 (I will read this again and again and again)
My Bookshelves: Aliens, Australian authors, LGBTQI, Science fiction, Young adult
Dates read: 30th June 2020
Pace: Fast
Format: Short story
Publisher: HarperCollins Publishers
Year: 2017
5th sentence, 74th page: Only a few people have ever returned from Mars to Earth, but it's possible, just very expensive.
She's the first born Martian. And rightly famous for it. But what if what she wants isn't the life that has been mapped out for her? How can she figure out how to take that first, small step into her own future?
This was such an amazingly cute, engaging and brilliant short story. It also perfectly encompassed the theme of "beginning" which is featured in the Begin, End, Begin collection. After all, it is about a girl on the precipice of adulthood, trying to decide what she wants to do with her life and her future. The fact that she was the first person born on Mars and is somewhat of a celebrity just helps to add to the potency of the storyline.
There are two coming-of-age battles that are fought and dwelt upon beautifully in this short story. The first is the decision about whether or not to go to college on earth. What one wants to actually do with their lives in the future. And, ultimately, how much of this decision is based upon your own needs, and how much is based upon the desires of those who love you. I know that it was a battle that I constantly had to fight when I was trying to make decisions about my future.
Secondly, there is the little fact that the lead narrator is actually LGBTQI+. Her constant battle with not knowing how to reveal this fact and desire to do so… it's kind of precipice-feeling. And so, when she finally makes a decision about her life at the end, you are just so damn happy. It really made my heart swell two more sizes.
This is a fantastic, perfect coming-of-age story that takes you to that precipice of the future. That will either make you think of your own potential future, or those moments like this that feel so important and all powerful… just ready for you too to jump of that cliff and start your own reality.