Somnus's Fair Maid by Ann Downer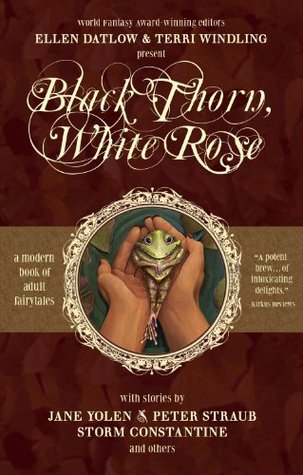 Title: Somnus's Fair Maid
Author: Ann Downer
In: Black Thorn, White Rose (Ellen Datlow & Terri Windling)
Rating Out of 5: 4 (Really good read!)
My Bookshelves: Fairy tales, Retellings
Dates read: 13th February 2020
Pace: Slow
Format: Short story
Publisher: Prime Books
Year: 1994
5th sentence, 74th page: Offer for her.
A Victorian retelling of Sleeping Beauty, with a bit of a twist.
The combination of fairy tales and regency romances is absolutely perfect. I love the perfect Victorian setting. I loved the retelling of a great, traditional fairy tale. And I just loved the way that this story unfolded. The combination and the style wasn't what I expected, but it was definitely one of my favourite short story retellings that I've read in a while.
One of the things I loved most about this is that it is ultimately the man who is asleep. In a completely different manner to what I was kind of anticipating… but, it was completely perfect and enjoyable. It was such a cute, sweet and easy read. One that I'm kind of sad wasn't longer (isn't that what I normally say about a great story?)
This is a great short story, a great take on Sleeping Beauty and the perfect fairy tale retelling. So much less dark than many of the stories which I read of a similar vein. And most of the stories in the Black Thorn, White Rose collection.
Book Review Ann Downer Black Thorn White Rose Fairy tales Retellings