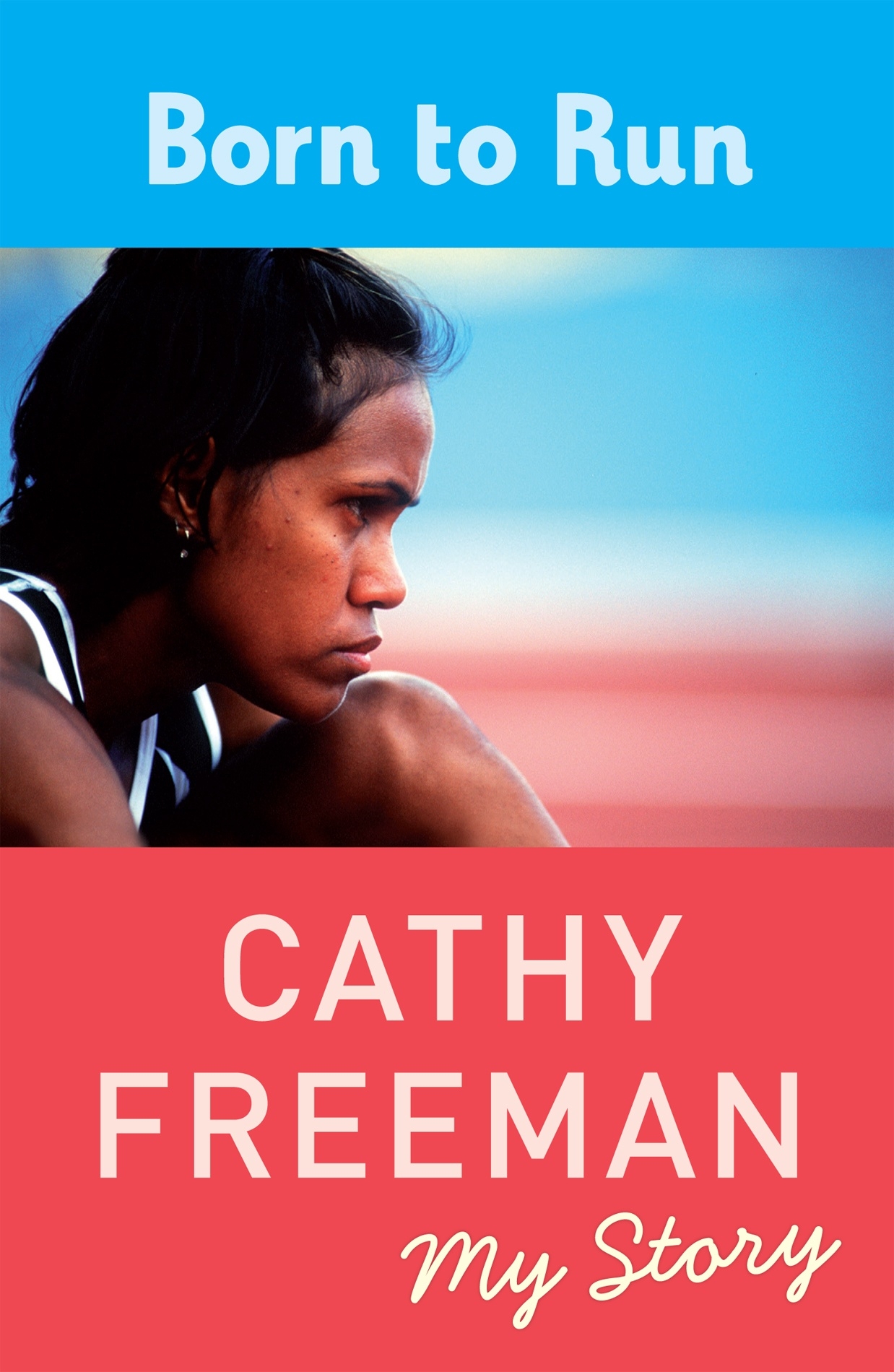 Title: Born to Run
Author: Cathy Freeman
Rating Out of 5: 4.5 (Amazing, but not quite perfect)
My Bookshelves: Australian authors, Biographies, Indigenous Australians, Inspiration, Sport
Dates read: 20th – 22nd November 2019
Pace: Slow
Format: Novel
Publisher: Puffin Books
Year: 2007
5th sentence, 74th page: We pressed them together to signify that we were blood brother and sister forever.
Hi guys,
Ever since I was little I only had one dream – to win a gold medal at the Olympics.
When I was twenty-seven years old, my dream came true. I'll never forget that night at the Sydney 2000 Games – as I crossed the finish line, it was as if the whole of Australia was cheering for me.
Sometimes I still wonder how it happened. When I was growing up, I felt no different to anyone else. I lvoed having fun with my brothers, sleeping over at Nanna's and going horse riding with my dad. But I especially loved to run. With the help of my family, coaches and teachers, I became the best female 400-metre runner in the world.
I hope you enjoy my story, and that it inspires you to chase after your dreams, too!
❤ Cathy
I remember watching the Sydney 2000 Olympics as a kid. Remember watching Cathy Freeman light the torch, remember when she won her golds. Although I didn't understand what the "big fuss" was, I did feel that same national pride as everyone else. What I had never realised was that she wrote a biography seven years later. I only discovered this because I happened to be looking for a book written by a female athlete. And I'm really glad that I did…
This is one of the easiest biographies I think I've ever read. It is open, honest and fun. there isn't a lot of detail throughout the pages, but rather, an outlining of each piece of information as you progress through the years of her life. And it was a far more interesting journey than I was kind of imagining. Freeman not only talks about her love of running and freedom, but she also discusses her thankfulness for her family and the support that she's received.
Not only is this an inspiring story – it's also one that is very much about family. There is not a chapter in the novel that doesn't mention her mother and step-father, father and siblings. Anne-Marie her deceased sister is specifically talked about throughout. It's not just about the journey and the hard work that Cathy Freeman had to put in to her passions to get to the Olympics. It's also about the fun, the family and the journey. Something that I can't forget and will definitely flick through again when I need a reminder that YOU CAN DO THIS!
My biggest regret with this story is the fact that I didn't know about it until recently. This would have been a phenomenal book to read when I was younger. This is a good insight into a very well known Indigenous Australian and some of the hurdles that she had to overcome because of Australia's racism.