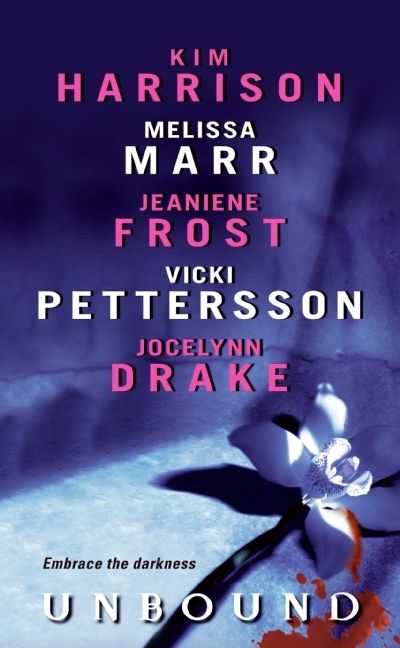 Title: Reckoning
Author: Jeaniene Frost
Series: Night Huntress #0.5, Night Huntress Universe #0.5
In: Unbound (Kim Harrison, Melissa Marr, Jeaniene Frost, Vicki Pettersson & Jocelyn Drake)
Rating Out of 5: 5 (I will read this again and again and again)
My Bookshelves: Paranormal fantasy, Strong women, Urban fantasy, Vampires
Dates read: 18th April 2019
Pace: Medium
Format: Novella
Publisher: EOS
Year: 2009
5th sentence, 74th page: Jelani seemed surprised.
Bones, faces New Orleans ghouls who eat victims alive – horror.
I really enjoyed this introduction to Bones. This story hints that he's going to be a great male lead for the Night Huntress series. Or at least, one that is going to make me happy. He has a strong moral compass, is incredibly tough and has a slightly rebellious streak. All things which I love in any literary character… the fact that it's wrapped up in a good-looking package with an English accent just makes it all the better…
I've read a lot of stories set in America. It's a bit like all forms of entertainment media, America seems to be the centre for a lot of this. This is the first story I've read set in New Orleans though. And I'm really hoping that the rest of the series is set here too. There is such a fun and different flavour to this town. It is so unlike any other American setting which I've read. Actually, it's honestly the only place in the US that I'm really interested in visiting…
The name Reckoning made this seem like it was going to be about revenge, or somebody turning, or the end of the world as we know it. It was a little bit about revenge, but mostly it was about hunting down the crazies. And the moral arguments that Bones has to make with himself while he does so. Becca is used to find the villains, but at what cost? Does the sacrifice of one person's safety mean the survival of so many more? Is it a fair trade off?