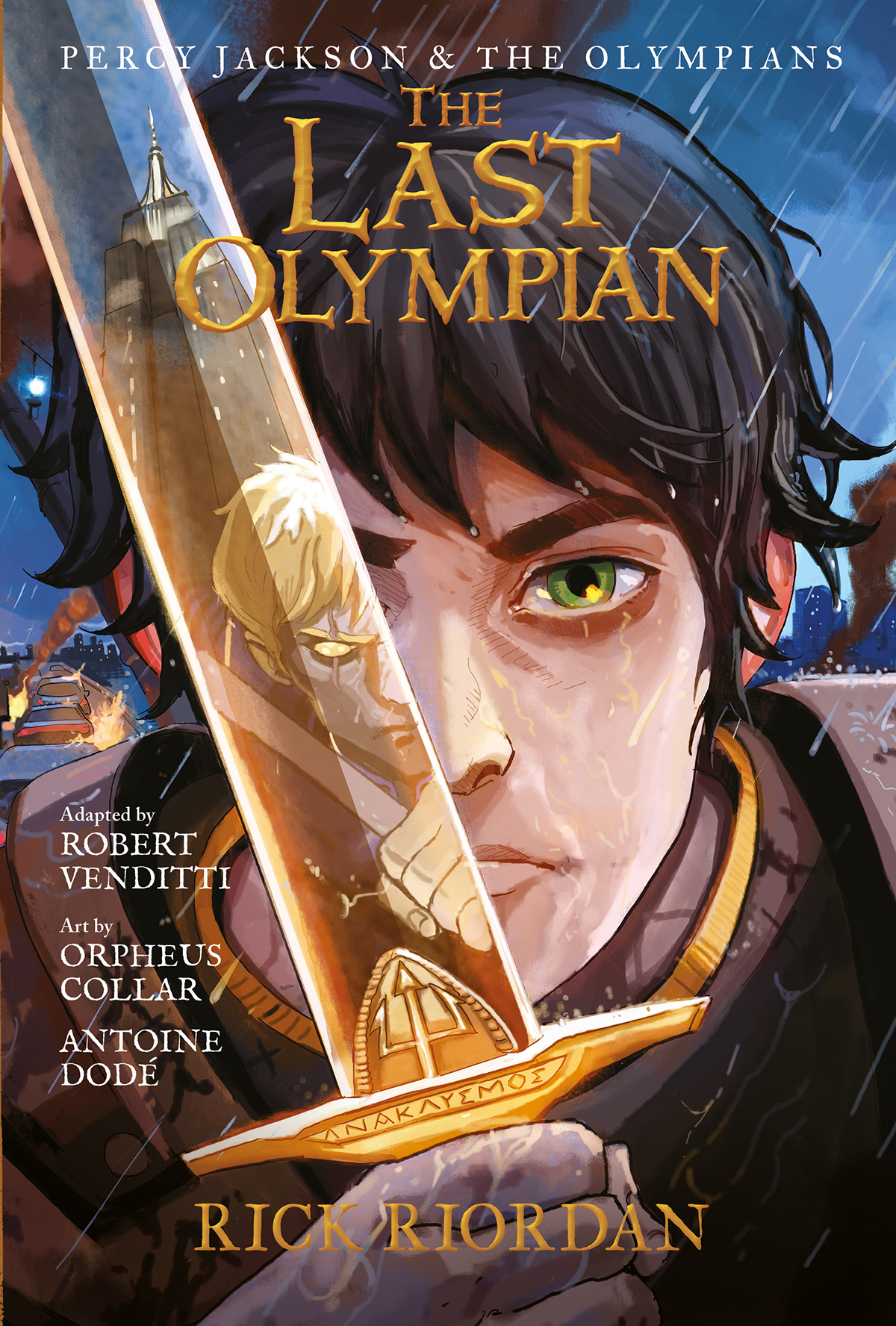 Title: The Last Olympian: The Graphic Novel
Author: Rick Riordan & Robert Venditti
Series: Percy Jackson and the Olympians – The Graphic Novels #5
Rating Out of 5: 4 (Really good read!)
My Bookshelves: Graphic novels, Greek mythology, Urban fantasy
Dates read: 21st February 2020
Pace: Fast
Format: Graphic novel
Publisher: Disney Hyperion
Year: 2019
5th sentence, 74th page: The fire-stealer guy?
The end is near.
War is upon the half-bloods as they prepare for battle against the Titans, knowing that the odds of victory are grim. Kronos's army is stronger than ever, and with every god and half-blood he recruits, the evil Titan's power only grows.
While the Olympians struggle to contain the rampaging monster Typhon, Kronos begins his advance on New York City, where Mount Olympus stands virtually unguarded. Now it's up to Percy Jackson and an army of young demigods to stop the Lord of Time.
Except Percy is running out of time as the long-awaited prophecy surrounding his sixteenth birthday finally unfolds. And as the battle for Western civilization rages on the streets of Manhattan, Percy faces a terrifying suspicion that he may be fighting against his own fate.
I already knew what was going to happen in this story – I've read the novel that it was based on. But it was still beautiful and stunning. Almost impossible to forget. There is just something so beautiful about this graphic novel. It's a lot lighter than some of the graphic novels that I tend to read. It's also great to see a graphic novel interpretation that actually envisions things like I did. It didn't ruin my perceptions by being something so totally different.
Spending the night reading this graphic novel made me want to go to my shelves and grab yet another Rick Riordan novel. I kind of need to finish / start the Kane Chronicles, so it's definitely something that is insanely tempting… but I probably need to finish some of the series that I have already started.
I found the Last Olympian novel a bit of a darker storyline than the rest of the series. Yet, somehow, this was quite a nice, light book. Both in the gorgeous colours and the way that the storyline is set out. The more horrible parts don't take up a large portion of the storyline, but they do still feature. In a way that makes the tale a little more uplifting and bright than what I was expecting.
This was a great, easy finish to the graphic novel adaptations. It was a good way to spend an hour just drifting back into an amazing world that I'm not all that keen on leaving most of the time.