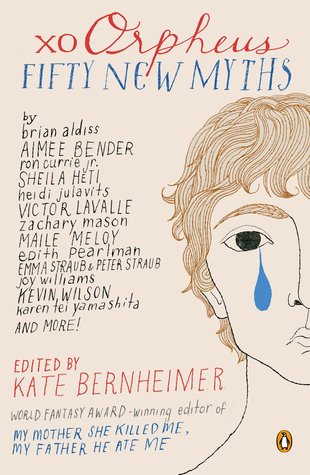 Title: Labyrinth
Author: Ron Currie, Jr.
In: Xo Orpheus (Kate Bernheimer)
Rating Out of 5: 4 (Really good read!)
My Bookshelves: Mythology, Rambling
Dates read: 18th August 2021
Pace: Slow
Format: Short story
Publisher: Penguin Books
Year: 2013
5th sentence, 74th page: It's not as though Americans invented this type of justification for murder, of course.
Once there was a boy whose father built a labyrinth.
This is a different story from the one you know. This father didn't build the labyrinth to imprison a half-man, half-bovine monster. He didn't build it to appease a king. No one's going to fashion wings out of feathers and wax, and no one will plummet into the ocean to demonstrate the price of hubris.
I spent a lot of time reading this short story, trying to figure out how, in fact, it WAS a story. And then I got to that last page which said this was a non-story and I felt far less stupid and lame.
The labyrinth is something that I've always imagined as being rambling and nonsensical. Impossible to define or hold onto. Kind of like memories… and for me, this whole story was a metaphor for that illusivity.
This was disgustingly enjoyable and fun. It was really hard to keep track of and follow, but that's what I loved so much about it.