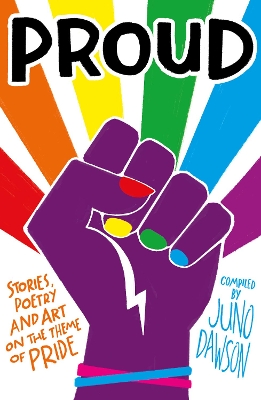 Title: The Phoenix's Fault
Author: Cynthia So
In: Proud (Juno Dawson)
Rating Out of 5: 5 (I will read this again and again and again)
My Bookshelves: Chinese mythology, LGBTQI, Romance
Dates read: 15th August 2021
Pace: Medium
Format: Short story
Publisher: Little Tiger
Year: 2019
5th sentence, 74th page: An infinite variety of them, as manifold as human hearts.
All those with a phoenix are supposed to present themselves to the Emperor and his dragon. But Chilli Oil and her owner don't want to do that… they've got their heart set on someone else.
There was a great intersection of Chinese mythology in this story. The use of the dragon and phoenix as symbols of marriage and happiness. What I enjoyed most though was the way in which the author was able to use this symbol to show another kind of marriage and happiness.
I desperately was hoping for a happy ending to this story. Considering the collection it was in, I thought it might happen. But, honestly, up until I turned that final page… I just wasn't sure.
The imagery in this story was brilliantly done. And the way that the mother accepts her daughter… just beautiful. Definitely a short story that I will read again.
| | |
| --- | --- |
| <- On the Run | As the Philadelphia Queer Youth Choir Sings Katy Perry's 'Firework'… -> |