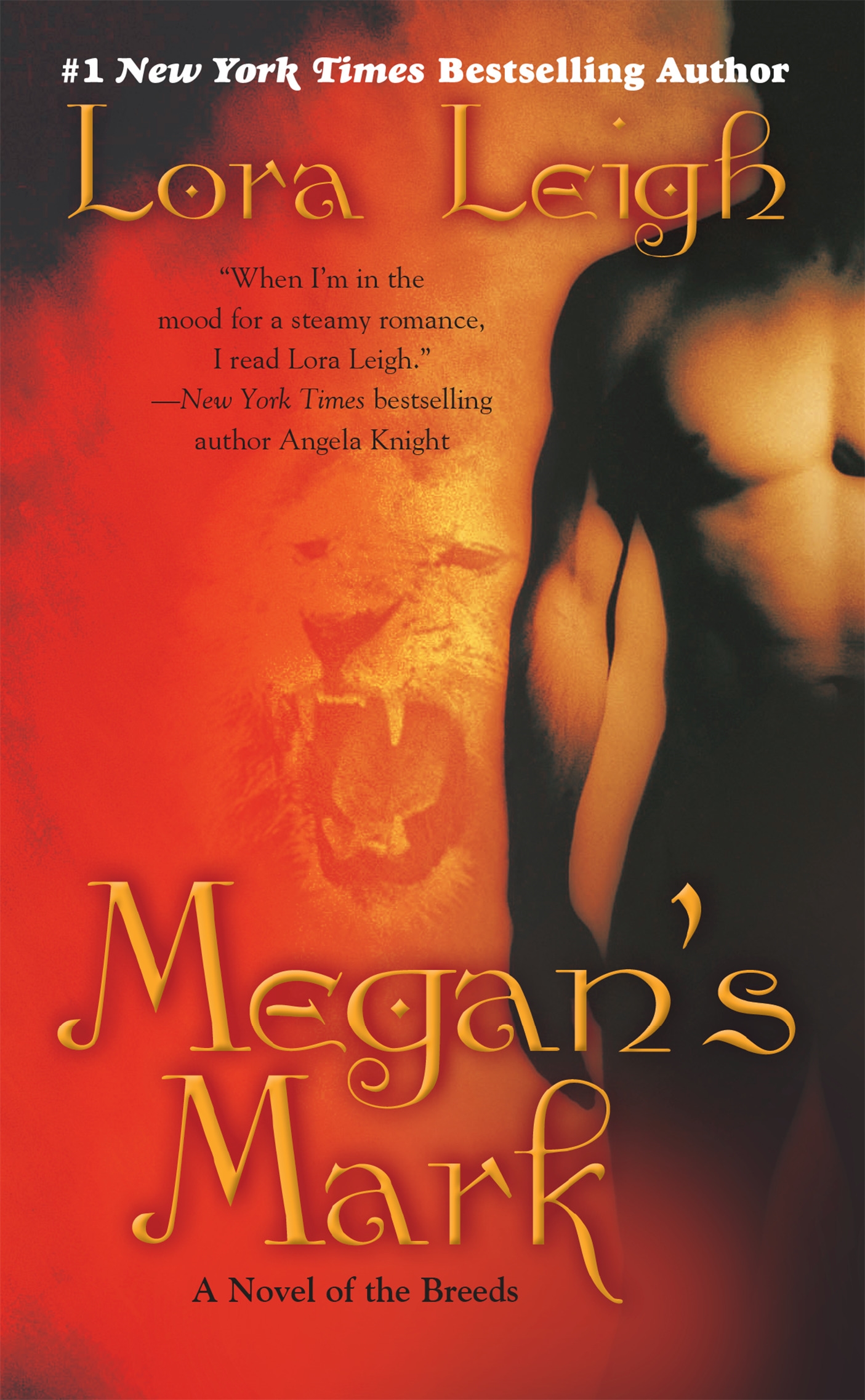 Title: Megan's Mark
Author: Lora Leigh
Series: Breeds #6
Rating Out of 5: 4 (Really good read!)
My Bookshelves: Erotica, Paranormal romance, Romantic suspense
Dates read: 28th January – 7th February 2021
Pace: Fast
Format: Novel
Publisher: Berkley Sensation
Year: 2006
5th sentence, 74th page: That was what she feared.
In the first book of her erotic new series, Lora Leigh invites you to an intriguing world where genetically altered Breeds and the humans who created them commingle – and sometimes cross the boundaries of desire…
Cursed with the extraordinary power to feel other peoples' emotions, Megan Fields has tucked herself away in a remote corner of New Mexico, working as a small-town sheriff's deputy. She finds solace in the silence and heat of the desert. But when breeds begin dying on her watch, Megan realizes that the secrets from her past can't stay buried forever. Someone is out for blood – her blood.
An arrogant Feline Breed, Braden Arness broods with feral intensity. His mission to solve the mysterious murders brings him to Megan, a woman who accosts his senses like no other. Only with him can she let down her guard – and surrender to the insatiable hunger that wracks her body. But as they team up to hunt the elusive killers, Braden and Megan find themselves becoming the prey…
I'm not sure if it was because this book has a different cover, size and shape to the first five books in this series, or if it was actually written first as the blurb implies. But there was something drastically different about Megan's Mark that wasn't obvious in the other books. In a good way though, I can guarantee that. I seriously, thoroughly and delightfully enjoyed this story. and I know that I have the next book in the series buried somewhere in my ridiculous TBR pile, now I just have to dig it out…
Of all of the women so far in the Breeds novels, Megan is most definitely the most kick ass of all the women. She even punches her mate at one point because he crosses a line that she drew! I love that she's got enough fire and gumption to do that. Alright, none of the women in this series have exactly been push overs… but Megan is just so, so much tougher. Tough enough that she's able to join the patrols and be an Enforcer in her own right.
Megan is the first Empath in this series. It is starting to open the door for people with other talents and powers within the Breeds world. It draws in the intrigue far stronger than I would have expected. Actually, I kind of would have liked a little more about the Empathic abilities in this story. although, the lust and the connection between the characters most definitely made up for the fact that this power wasn't heavily discussed.
Megan's Mark is yet another wonderful tale by the intriguing Lora Leigh. It swept me away from the very beginning and left me in a world that I won't be forgetting anytime soon. It was brilliant and fun. And I can't wait to read yet more of these tales!