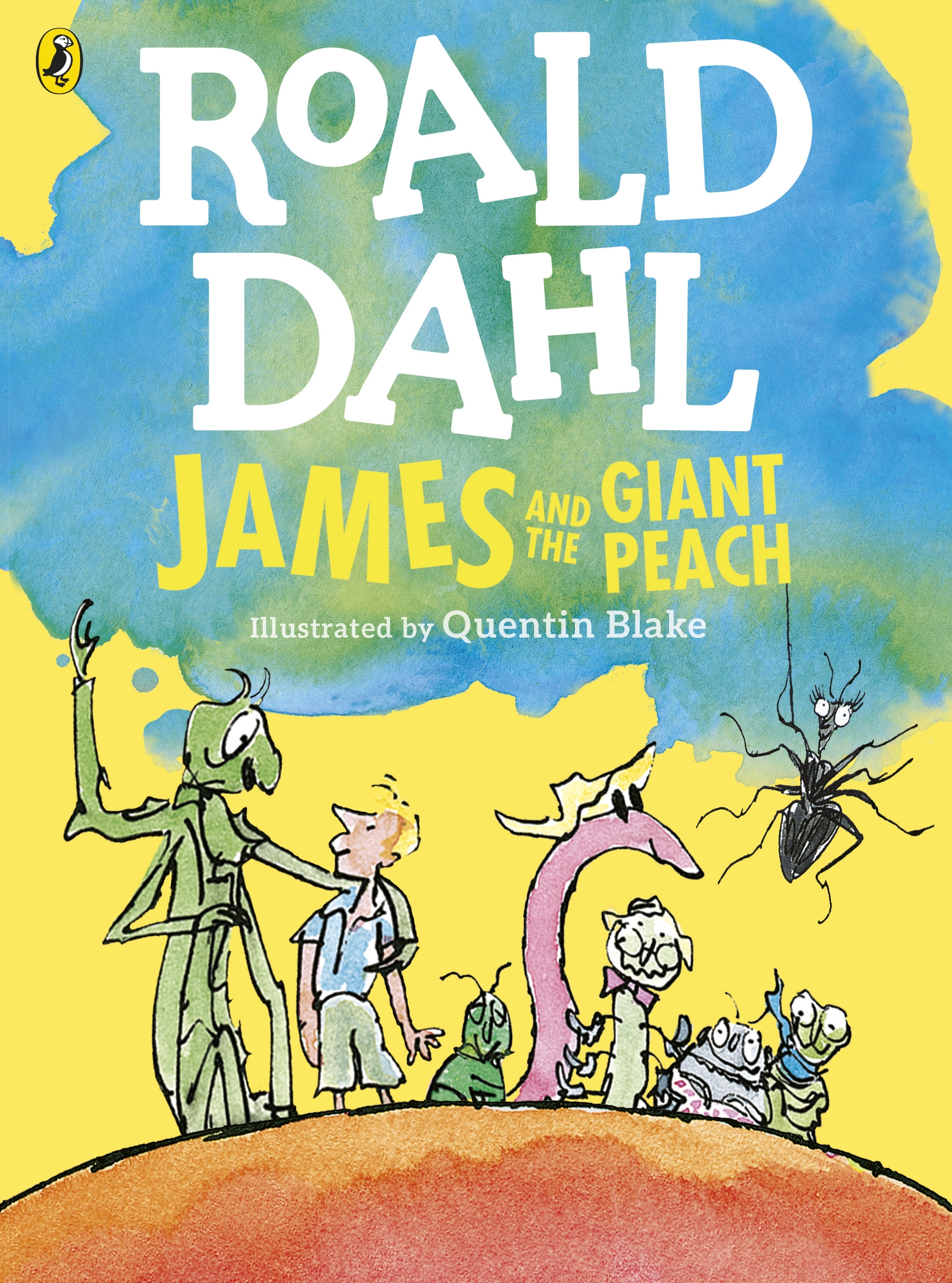 Title: James and the Giant Peach
Author: Roald Dahl
Rating Out of 5: 4 (Really good read!)
My Bookshelves: Children's, Easy reading
Dates read: 22nd – 23rd January 2021
Pace: Medium
Format: Novel
Publisher: Puffin Books
Year: 1961
5th sentence, 74th page: 'Balderdash!'
Bigger and bigger grew the peach, bigger and bigger and bigger.
There is something fun and enjoyable about rereading a beloved childhood book. And finding out that it's actually just as good as you remember it being! That was most definitely the case with this. In fact, I actually made myself a bit of a pillow fort in my loungeroom before I even cracked the spine of this book. Just to help me highlight that wonderful nostalgic feeling all over again.
James and the Giant Peach is one of those stories that is wonderfully written and reminds you that there is always a better ending, just around the corner. If you have the guts to go looking. Alright, we don't all have a giant peach that will take us to fresh new pastures, but there's still that general feeling that anything is possible, peach notwithstanding.
This novel also reminds us that friends can come in all shapes and sizes. That it doesn't matter what we look like, or how we're made. We can all be friends and find friendship in the weirdest of places. Although, that could just be me putting that idea onto the book – after all, it's something I believe wholeheartedly.
I loved this novel as a kid, and I loved it as an adult. The only real difference I found in reading this as an adult was the realisation that the peach actually kills James' horrible aunts. Didn't quite pick up on the horribleness of their death as a child… which is probably a good thing if you stop and think about it.
| | |
| --- | --- |
| <- The Gremlins | Kiss Kiss -> |