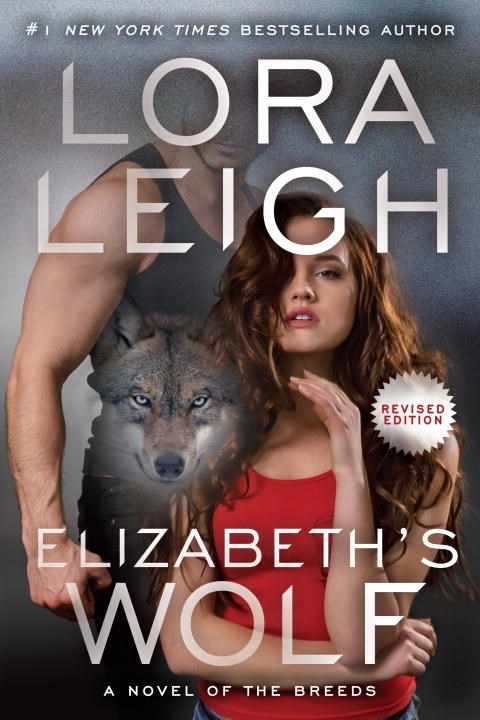 Title: Elizabeth's Wolf
Author: Lora Leigh
Series: Breeds #3
Rating Out of 5: 4.5 (Amazing, but not quite perfect)
My Bookshelves: Erotica, Paranormal romance, Romantic suspense
Dates read: 28th – 29th December 2020
Pace: Fast
Format: Novel
Publisher: Berkley
Year: 2004
5th sentence, 74th page: Even his balls tightened at the smell.
New York Times bestselling author Lora Leigh returns to the "highly charged and carnal" (Fresh Fiction) world of her Breeds novels with an expanded edition of Elizabeth's Wolf, a paranormal romance that awakens the beast within…
Special Forces soldier Dash has all but given up his will to live – until an innocent letter from a little girl brings him back to life. Cassie writes to him every week, strengthening his resolve to recover from the devastating loss of his unit. But when the letter suddenly stop arriving, Dash instinctively knows Cassie and her mother are in critical danger.
Elizabeth and her daughter are on the run from a dark and bloody past that refuses to let them go. The stakes are too high for Elizabeth to fall for this dangerous man who just walked into her life, but, now more than ever, she needs help.
Saving his mate and her daughter calls Dash's beast to the forefront and transforms the lone wolf into an alpha protector; he becomes Elizabeth's wolf.
The Breeds series is one that I have a bit of a tendency to pick up, and then put back down again. Not because it isn't amazing. But it is most definitely graphic. And not the kind of books that I like to read with other people around… there's a little too much toe-curling spice in it to have witnesses to my reading. Which means that its been quite a while since I picked up a Breeds novel.
Elizabeth's Wolf may be my favourite Breeds novel yet. It was a little bit more romantic and relationship based than the others. Less of that raw, animalistic frenzy to mate. Which, whilst enjoyable, is a little bit intense. Instead, Elizabeth and Dash work slowly towards trust. And, whilst they do start ripping each other's clothes off with abandon, it takes that little bit longer.
There is something gorgeous about a child setting up their parent and creating their happily ever after. Somehow, Cassie is much, much better at this and more manipulative than most of the children I've had in my other romances who do this. So much better at it. And a lot more entertaining. She's an absolute delight and often steals the show. Which makes her backstory and all of the horrible things that happen to her that much more heart wrenching.
I could not get enough of the emotional rollercoaster that this novel took me on. It had all of the fun emotions in it that I'm used to in some of my favourite books. And although it was still erotic and incredibly graphic, the greater build up to these moments made me want it that much more. And seriously helped me to fall further in love with all of the characters.