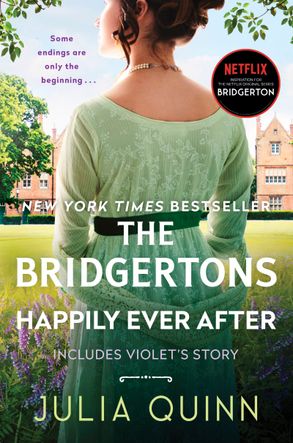 Title: When He Was Wicked: The Second Epilogue
Author: Julia Quinn
Series: Bridgertons #6.5
In: The Bridgertons (Julia Quinn)
Rating Out of 5: 5 (I will read this again and again and again)
My Bookshelves: Historical romance, Regency romance
Dates read: 9th March 2020
Pace: Slow
Format: Short story
Publisher: Avon
Year: 2007
5th sentence, 74th page: Not a very masculine subject.
Do the best things really come to those who wait? Three years have passed since Francesca's and Michael's marriage, and they are still childless. And Francesca wonders, can a woman be truly and completely happy when a little piece of her heart remains empty? But just when she makes peace with her fate, something unexpected occurs.
I've never really thought that infertility and the difficulties of getting pregnant are talked about often enough. Not in real life, not in the media, not in books. Since When He Was Wicked not only started with Francesca having a miscarriage, but also her need to start her own family was a major driver, I was a bit put out when there wasn't much discussion as to this aspect of hers and Michael's future at the end of the novel. The Second Epilogue fixed this oversight in an incredibly powerful and meaningful manner.
Although it wasn't quite the way I expected it, both Francesca and Michael do get a happily ever after in this story. Of all the Bridgerton tales, they have the hardest, most tragic journey to travel. So it kind of makes sense that even having children is far more difficult for them than anyone else in the family. Yet, when they finally start to create their own, it's also the happier, more joyful experience…. Or at least, that's how I found it.
This is a great way to round out the story of Francesca and Michael. It's sweet, a little tragic and touches upon issues that many couples are forced to face. They might not be my favourite couple in the series, but they do have my favourite story.