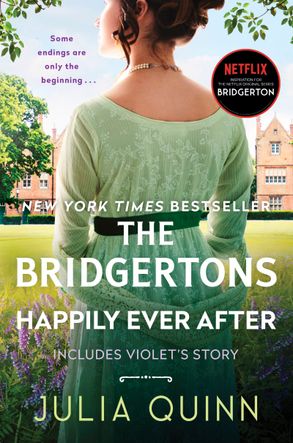 Title: To Sir Phillip, With Love: The Second Epilogue
Author: Julia Quinn
Series: Bridgertons #5.5
In: The Bridgertons (Julia Quinn)
Rating Out of 5: 5 (I will read this again and again and again)
My Bookshelves: Historical romance, Regency romance
Dates read: 8th March 2020
Pace: Fast
Format: Short story
Publisher: Avon
Year: 2009
5th sentence, 74th page: "I always have wishes," he remarked.
Those cute kids from romance novels aren't actually supposed to grow up, are they?
When last we saw Amanda Crane, she was eight years old and (in her own words) a blight on the face of humanity. Now she's grown up, remarkably well-adjusted, and ready to fall in love. All she needs is the right gentleman…
Although they were completely impossible and terrifying… I actually fell completely in love with the Crane twins in Sir Phillip, With Love. There was just something about their need, their spirit and their intelligence that made me fall head over heels in love. So, when I turned to the first page of the second epilogue and found out that it was about Amanda… well, a huge grin broke out across my face.
Unlike the rest of the series, where your point of view is on the shoulder of one of the characters, this entire short story is written in first person. Almost like a diary. And it worked so well. I don't know if I would enjoy the whole series like this… it's important to have distinct tones of voice, and you wouldn't get this in every book. But for one short story? It's kind of brilliant.
I loved seeing Amanda grow into the woman she could become. You have this great image and hope for it at the end of a story. Yet, it isn't until the conclusion that you wonder if you are right with your predictions? Did Amanda and Oliver straighten out? Truly fall in love with Eloise? Did Phillip become a better father? These questions are all answered in this short story. That, and you get to watch the next generation fall in love and find their own happily ever after…