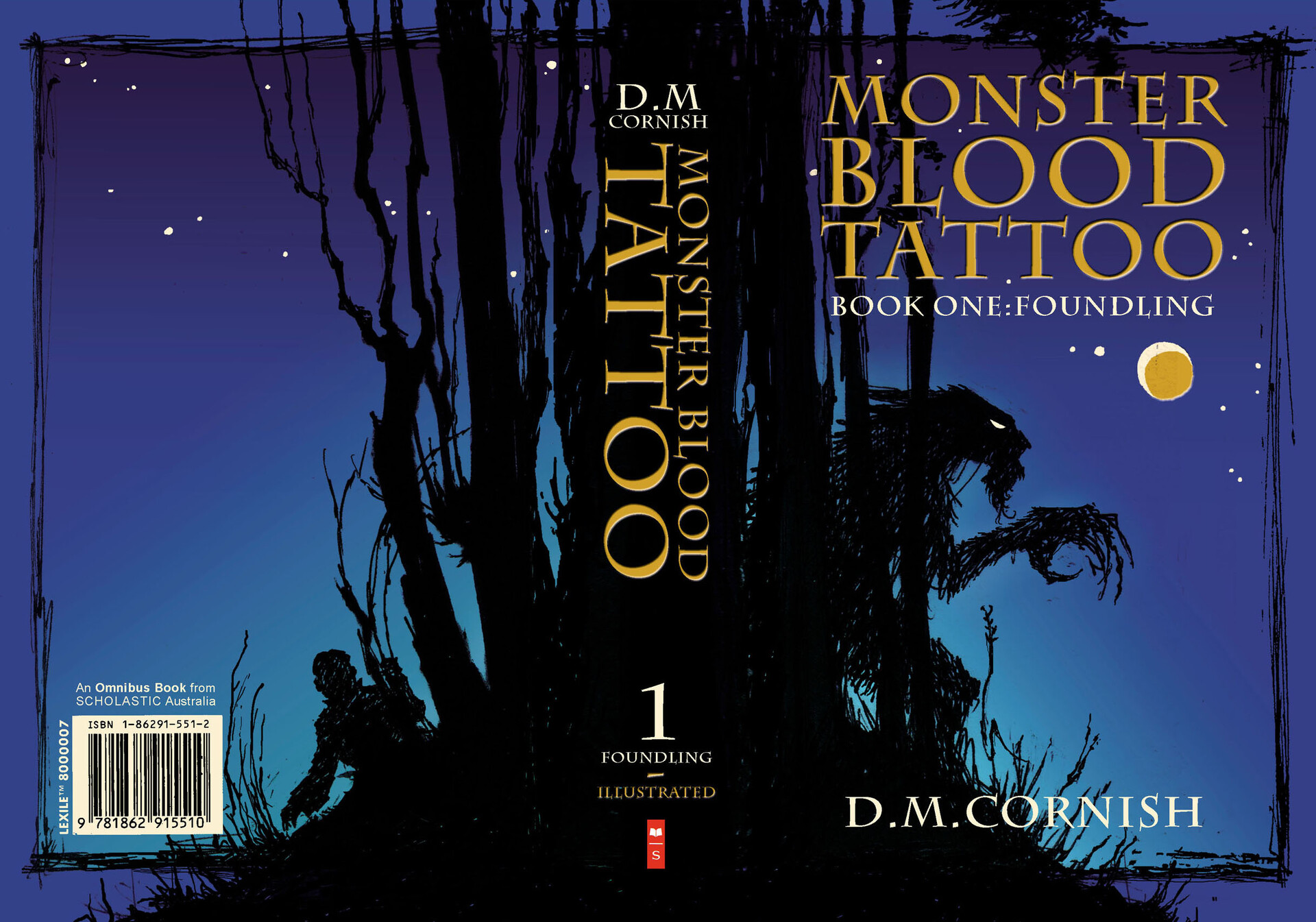 Title: Foundling
Author: D.M. Cornish
Series: Monster Blood Tattoo #1
Rating Out of 5: 5 (I will read this again and again and again)
My Bookshelves: Australian authors, Dark fantasy, Steampunk
Dates read: 1st – 9th January 2020
Pace: Medium
Format: Novel
Publisher: Scholastic
Year: 2006
5th sentence, 74th page: Could I see the gastrines, sir?
Meet Rossamnd a foundling, a boy with a girl's name who is about to begin a dangerous life in the service of the Emperor of the Half-Continent. What starts as a simple journey becomes a dangerous and complicated set of battles and decisions. Humans, monsters, unearthly creatures . . . who among these can Rossamnd trust? D. M. Cornish has created an entirely original world, grounded in his own deft, classically influenced illustrations. Foundling is a magic-laced, Dickensian adventure that will transport the reader.
My mum gave me this book when I was still in high school, early teens. And I just couldn't get into it. I liked the storyline, but, back then, I really wasn't used to reading books which had another language. I just found it way too overwhelming and put it aside. Now I'm really wondering why. This book was amazing, engaging and impossible to put down. It was fun and interesting. Something that completely drew me in and totally enthralled me.
I love that this kind of employs Murphy's Law – everything that Rossamund experiences is just one problem after another. Starting with getting on the wrong boat. Which you totally knew, and you completely expected things to start going haywire. Just, maybe not as haywire as what actually happened. It was glorious, entertaining and makes me excited to grab the next book. This story was just an absolutely insane adventure. It not only helped that Rossamund was constantly confused and questioning everything – which helped to explain the world that was being built around you as you were catapulted with him from one misadventure to another.
I loved the world building in this story. You kind of expect fantastic world building when there's literally an entire dictionary at the back of the novel. But there was something even more phenomenal about this. Something that I found difficult to put down. I loved the creation of Rossamund and his friends. The monsters and people that he encounters. And the roles of the world – I didn't expect a Lamplighter to be such a dangerous task!
It'll be interesting to see how Lamplighter will unfold. Already, Rossamund's adventures are revealing little cracks in the agreements of the world. The discussion of whether monsters are bad or good. The realities of living outside of the orphanage. Seriously, this book is amazing. And I love that it is also written by a fellow Aussie!
| | |
| --- | --- |
| <- Factotum Review | Lamplighter Review -> |