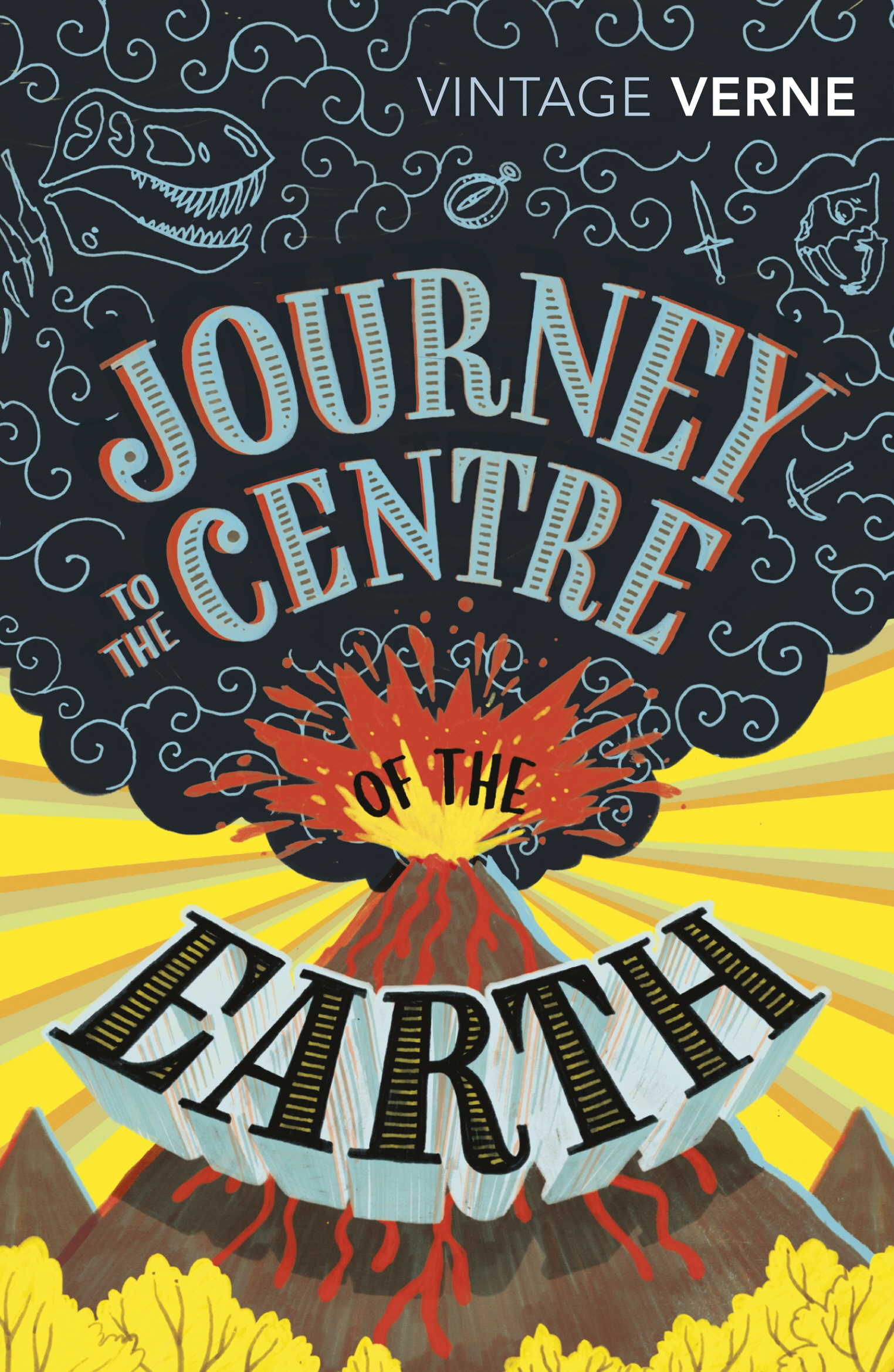 Title: Journey to the Centre of the Earth
Author: Jules Verne
Rating Out of 5: 4.5 (Amazing, but not quite perfect)
My Bookshelves: Book to Film, Classics, Easy reading, Science fiction
Dates read: 30th – 31st July 2019
Pace: Medium
Format: Novel
Publisher: Kingsford Editions
Year: 1864
5th sentence, 74th page: I got up from my granite bed and went out to enjoy the magnificent spectacle that lay unfolding before my eyes.
Professor Otto Lidenbrock's great adventure begins by chance when a scrap of paper drops out of an ancient book he has just bought. The coded inscription reveals the existence of a passageway leading to the centre of the earth and that the entrance lies within the crater of an extinct volcano in Iceland.
The professor travels to Iceland accompanied by his nephew, Axel, a keen young geologist. Together with a Swiss guide, they descend into the bowels of the earth where an amazing prehistoric world awaits them.
Writting in 1864, Journey to the Centre of the Earth established Verne as a pioneer of science fiction. This edition has been revised and improved for a modern readership.
This is my second Jules Verne story and, if anything, I think it was better than the first. I kind of loved it. It was incredibly fun, engaging and the voice of the narrator was incredibly relatable, even today. The mad scientist for an uncle, the lovestruck nephew (and narrator). Everything about this story and voice drew me in from the very beginning. Which is why I read it so quickly – the voice that told such an incredible story was impossible to get out of my head, even now.
I must admit, I generally skim read classics a little more than the more contemporary and modern tales. Simply because the amount of information that reading every single word provides tends to overwhelm me and I find skim reading stops me from getting bogged down in the details, without losing out on the storyline. The last quarter of this novel, I did skim read a little. But, mostly, I actually read every word like I would with most other novels I pick up. There is just something about the storyline and writing that was far more approachable (maybe because it was translated), and I actually didn't want to miss a single moment of the storyline.
My biggest problem with this storyline was the fact that I kept on picturing Brendan Fraser in my head when I was reading the story. I'll give you a hint, the book and the film, not really like one another at all. Normally that would bother me a little and I would find that I prefer one over the other. But I think that the adaptation and the original are both brilliant, equally so. After all, the movie is a modern adaptation and the book was written in 1864. There are many different aspects which make both versions amazing and impossible to put down.
I can't wait to reread this story in another year or so. I know that there will be so many more themes and aspects in the storyline that I'll pick up on and that will make me fall in love again and again. After all, that's one of the things that I love most about classics – they have so many layers and hidden meanings that take me much longer to find and enjoy.