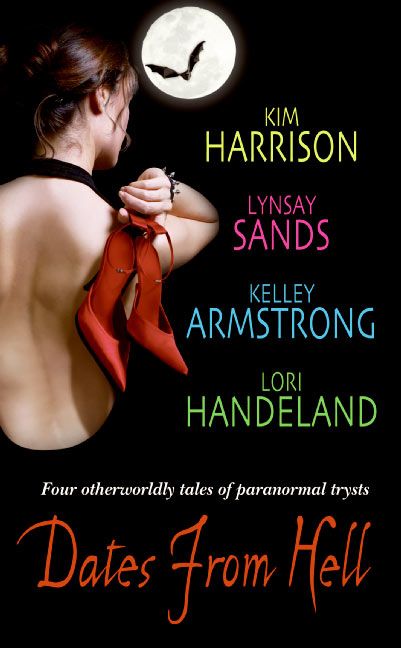 Title: The Claire Switch Project
Author: Lynsay Sands
In: Dates From Hell (Kim Harrison, Lynsay Sands, Kelley Armstrong & Lori Handeland)
Rating Out of 5: 5 (I will read this again and again and again)
My Bookshelves: Paranormal romance, Shapeshifters
Dates read: 4th July 2019
Pace: Medium
Format: Novella
Publisher: Avon Fiction
Year: 2006
5th sentence, 74th page: Her boobs were…well…her boobs.
Claire, new shapeshifter, accepts dates for school reunion with crush Kyle and his sister Jill.
It only took me two pages to recognise something in this novella that links the story to Run, Rudolph, Run. Partly it was the mention of Jill, but mostly it was the creepy man zapping an unsuspecting woman with a ray and turning her into a shapeshifter… it's basically what happens to Jill. Just five years later than the activities in this novella.
I love the romance and the cuteness of this novella. It's ultimately about a couple who have been in love since high school, but unable or unwilling to do much about it. And then, when they finally decide to take that first step, supernatural complications get in the way to make things a lot more difficult…and a whole lot more fun.
What I loved most about this tale was the fact that it was not just about the romance, but also the high school reunion. My ten year reunion is due to happen next year, and I honestly don't know if I want to go. I just didn't like high school. But reading about one in which everything ends on a positive and karma seems to take part in the activities… it makes me wonder whether it might be worth going, even if I can't shapeshift…