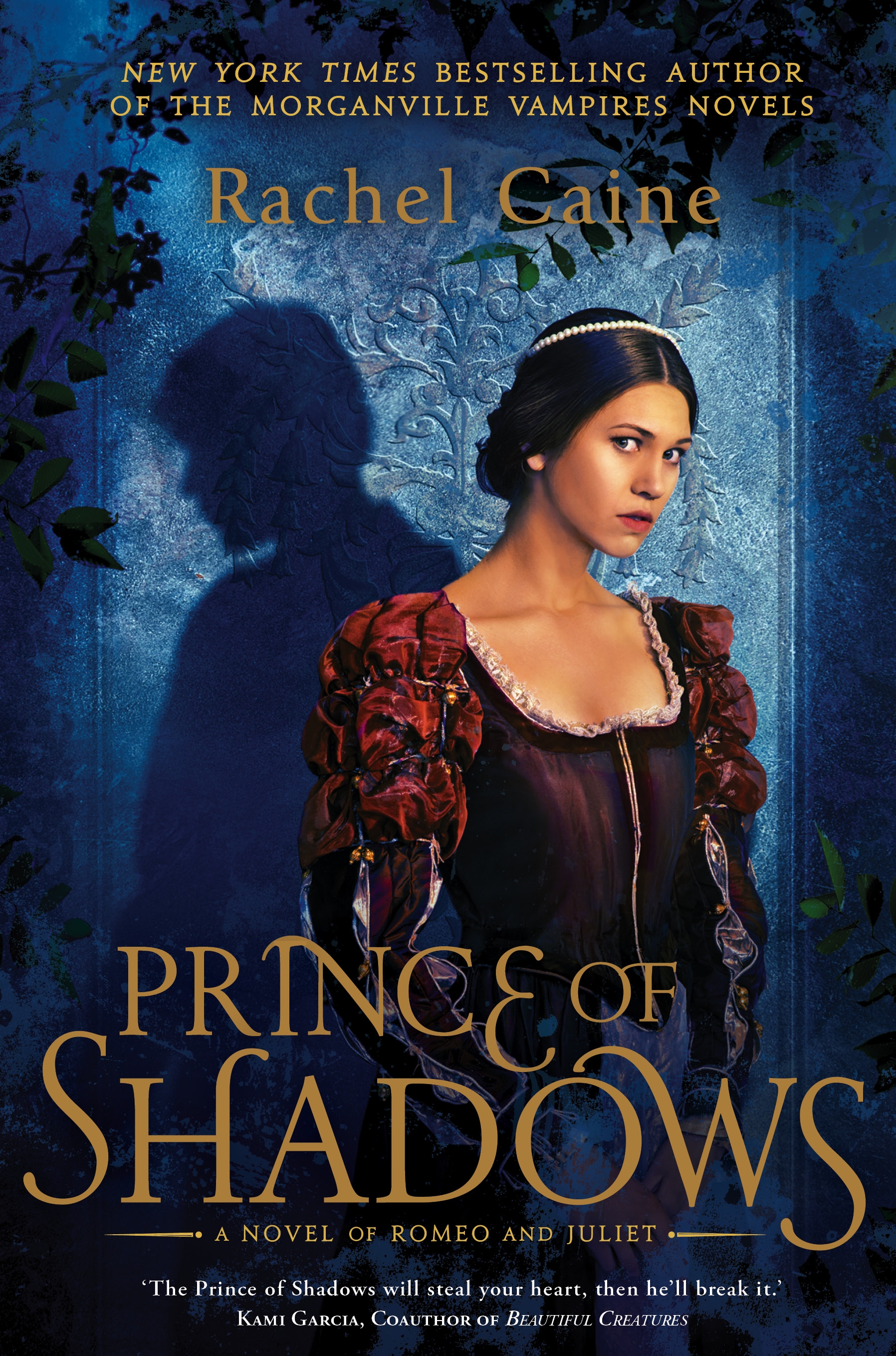 Title: Prince of Shadows
Author: Rachel Caine
Rating Out of 5: 4.5 (Amazing, but not quite perfect)
My Bookshelves: Historical fiction, Historical romance, Retellings
Dates read: 29th January – 4th February 2019
Pace: Slow
Format: Novel
Publisher: New American Library
Year: 2014
5th sentence, 74th page: I was never as gaudy as Tybalt Capulet, but I could hardly leave the house without showing the wealth of Montague in some small way.
Two households, both alike in dignity, in fair Verona, where we lay our scene…
In the houses of Montague and Capulet, there is only one goal: power. The boys are born to fight and die for honor and – if they survive – marry for influence and money, not love. The girls are assets, to be spent wisely.
Their wishes are of no import. Their fates are written on the day they are born.
Benvolio Montague, cousin to Romeo, knows all this. He expects to die for his cousin, for his house, but a spark of rebellion still lives inside him. At night, he is the Prince of Shadows, the greatest theif in Verona – and he risks all as he steals from House Capulet. In doing so, he sets eyes on convent-bound Rosaline, and a terrible curse begins that will claim the lives of many in Verona… and will rewrite all their fates forever.
I need to start this review by admitting that I've never actually read Romeo and Juliet before. I have read King Lear, but not yet had the chance to read the tragic romance… so there's probably a few things in this retelling that somebody who had actually read the original play would have picked up on that I missed. Having said that, I still managed to pick up on many of the important moments in this story, and you know… fall madly in love with it.
It took me a few days to read this story, but only because once I read the prologue I realised that I wouldn't be putting it down in any rush. So I waited to continue reading this when I had a few hours to spare. And then I basically read it from cover to cover. This was an amazing retelling, and amazing story and absolutely impossible to put down. And I liked that it didn't rely too heavily on the reader knowing anything but the basics of Romeo and Juliet.
Although this is a beautiful historical romance, it isn't just about the romantic aspects of the storyline. There are conspiracies and betrayals. Family ties and those of friendship. Everything you need in a fast paced, action packed historical fiction.
I've read a few stories by Rachel Caine now, and one of the things that I love about her work is the vividness with which she describes her characters. This amazing talent continues on in Prince of Shadows, but with an added benefit. Her description of the setting. Caine does such an amazing job of not only describing the streets of Verona, but also the political and social world in which the characters find themselves. I almost felt like I was walking alongside Benvolio as he deals with his cousin and best friend.
This is one of those beautiful, impossible to put down, heart wrenching, stunning stories. I couldn't stop thinking about this story long after I put this story down. It is impossible to forget, and one of those books that I'll forever remember reading.