The Haunted Man and the Ghost's Bargain by Charles Dickens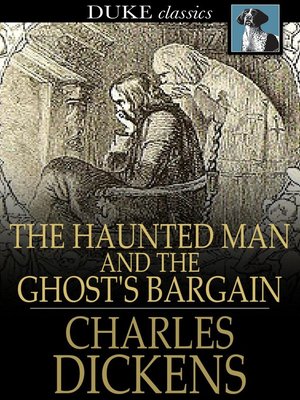 Title: The Haunted Man and the Ghost's Bargain
Author: Charles Dickens
In: A Christmas Carol and Other Holiday Treasures (Charles Dickens)
Rating Out of 5: 4 (Really good read!)
My Bookshelves: Christmas, Classics
Pace: Slow
Format: Novella
Publisher: Word Cloud Classics
Year: 1848
5th sentence, 74th page: What a wonderful man you are, father!
Redlaw is a teacher of chemistry who often broods over wrongs done him and grief from his past. He is haunted by a spirit, who is not so much a ghost as Redlaw's phantom twin and is "an awful likeness of himself…with his features, and his bright eyes, and his grizzled hair, and dressed in the gloomy shadow of his dress…" This specter appears and proposes to Redlaw that he can allow him to "forget the sorrow, wrong, and trouble you have known…to cancel their remembrance…" Redlaw is hesitant at first, but finally agrees. However, before the spirit vanishes it imposes an additional consequence: "The gift that I have given you, you shall give again, go where you will."
I really liked the imagery invoked by the opening pages of this novella. It was very waxy and set the scene for a haunting story. I think that of all the "Christmas stories", this is the one that starts off most poetically. There is just something about the repetition of when and the setting of the scene that is incredibly spooky, yet beautiful.
As an ending to a collection of Christmas tales, this one works quite well. There is something about the darkness and wish to be something better that encompasses all of the other stories in this collection. Yet, the very haunting that takes place is so unique that it is difficult to turn away. This is certainly one of those tales that I will read again and again and again, finding something new and endearing every single time.
Book Review A Christmas Carol and Other Holiday Treasures Charles Dickens Christmas Classics