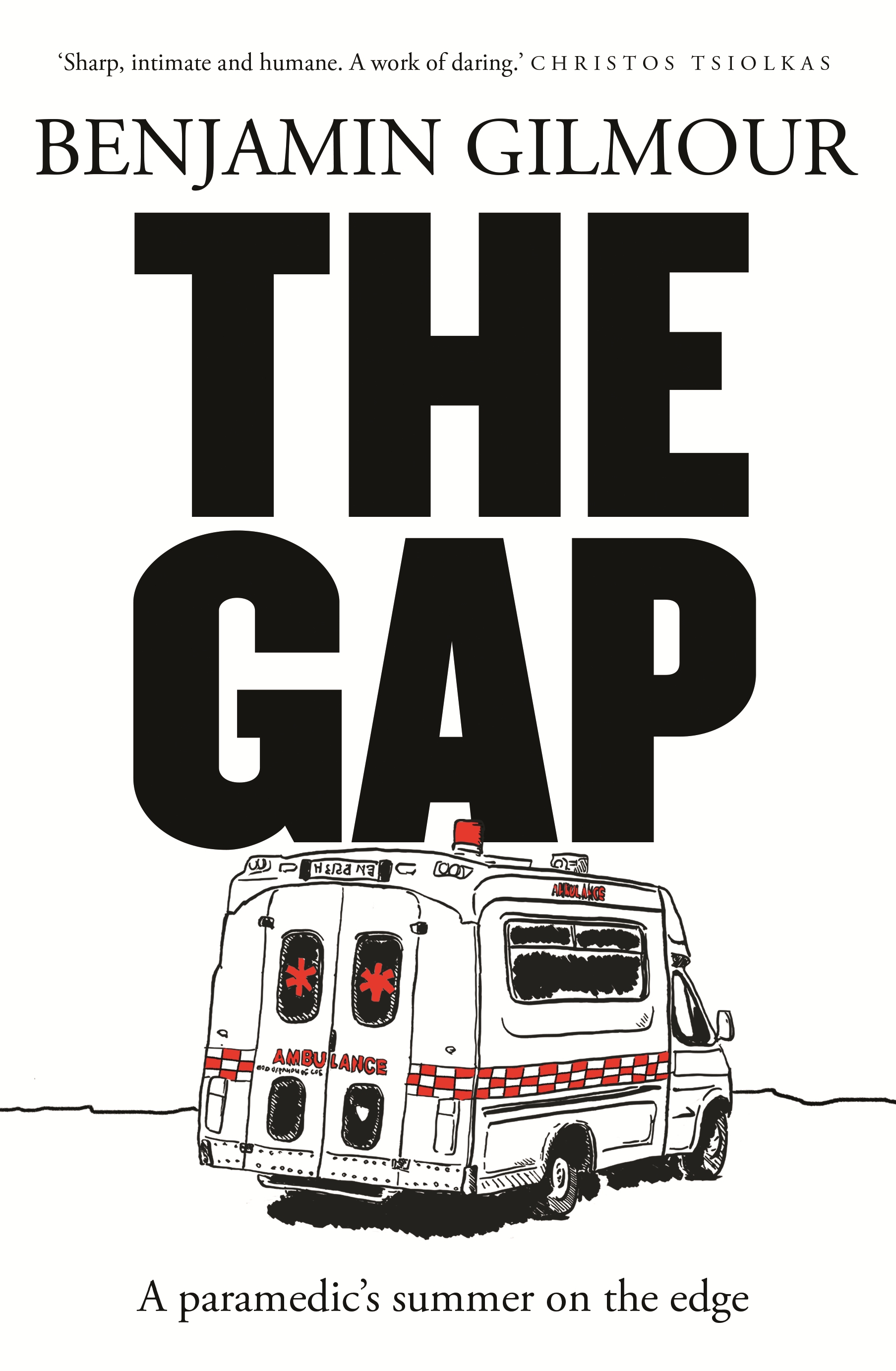 Title: The Gap
Author: Benjamin Gilmour
Rating Out of 5: 5 (I will read this again and again and again)
My Bookshelves: Medical, Memoirs, Mental health
Dates read: 22nd – 25th August 2021
Pace: Medium
Format: Novel
Publisher: Viking
Year: 2019
5th sentence, 74th page: I lean down beside our patient and speak in a whisper so no one will hear.
Benjamin Gilmour has been a paramedic for more than twenty years. He has seen his fair share of drama. But the summer of 2008 remains etched in his memory for the very worst reasons.
In this riveting memoir, Gilmour recounts the call-outs that summer: some dangerous, some gruesome, some downright ridiculous. And we meet fellow paramedic John who, they say, can get a laugh out of everyone except the dead. As they city heats up, however, even John begins to lose his sense of humour. People are unravelling – and Benjamin and John are no exception.
The Gap is a vivid portrait of the lead-up to Christmas; an unflinching, no-holds-barred look at what happens after the triple-zero call is made – the drugs, nightclubs, brothels, drunk rich kids, billionaires, domestic disputes, the elderly, emergency births, even a kidnapping. Patients share their innermost feelings, and we witness their loneliness, their despair and their hopes. 88 BB Beautifully written and sharply observed, The Gap exposes the fragility of our lives and the lengths that paramedics will go to try to save us.
I honestly just bought this because I needed a book with an ambulance on the cover. I really didn't expect this to be such an amazing emotional rollercoaster ride. It was just… words can't describe. I just don't have the words to describe what it felt like to read this book. There's such a potent emotional ride that had me reading this story until late in the night. Bated breath and eyes burning.
I knew that being a paramedic is an incredibly mentally taxing career. I know a few people who work in the field and the mental toll that it can take on a person. But, Gilmour's words add a whole other layer of context to this reality. It provides faces and personalities to an issue that we all know is there. Provides a face to the trials, tribulations and tragedies of paramedics and those working within the health sector. It also kind of broke my heart throughout as I read about the daily life and experiences of Benjamin and his partners.
The title didn't really mean much to me at the beginning of this novel. I mean, cool, it's called The Gap, but that meant literally nothing to my brain. Then I read the opening paragraphs – and the title began to make much more sense. Which wasn't necessarily a good thing. I mean, you knew some of this was going to be a tough read because it's about a day in the life of a paramedic. When there is a spot that he is frequently called to that is known for suicides…it's going to be a whole new kettle of fish and difficulties.
I've been on a good run of books lately. Read a few that, once I close the final page, I just lie there, staring at the ceiling. This was most definitely one of them. Although Gilmour deals with the very serious issues of mental health and wellbeing, there is humour and light throughout his words. Some incredibly difficult real world realities are faced up to, but they are paired off with some of the more ridiculous adventures of the paramedics. It shows you that whenever there is dark, you can also find some light.