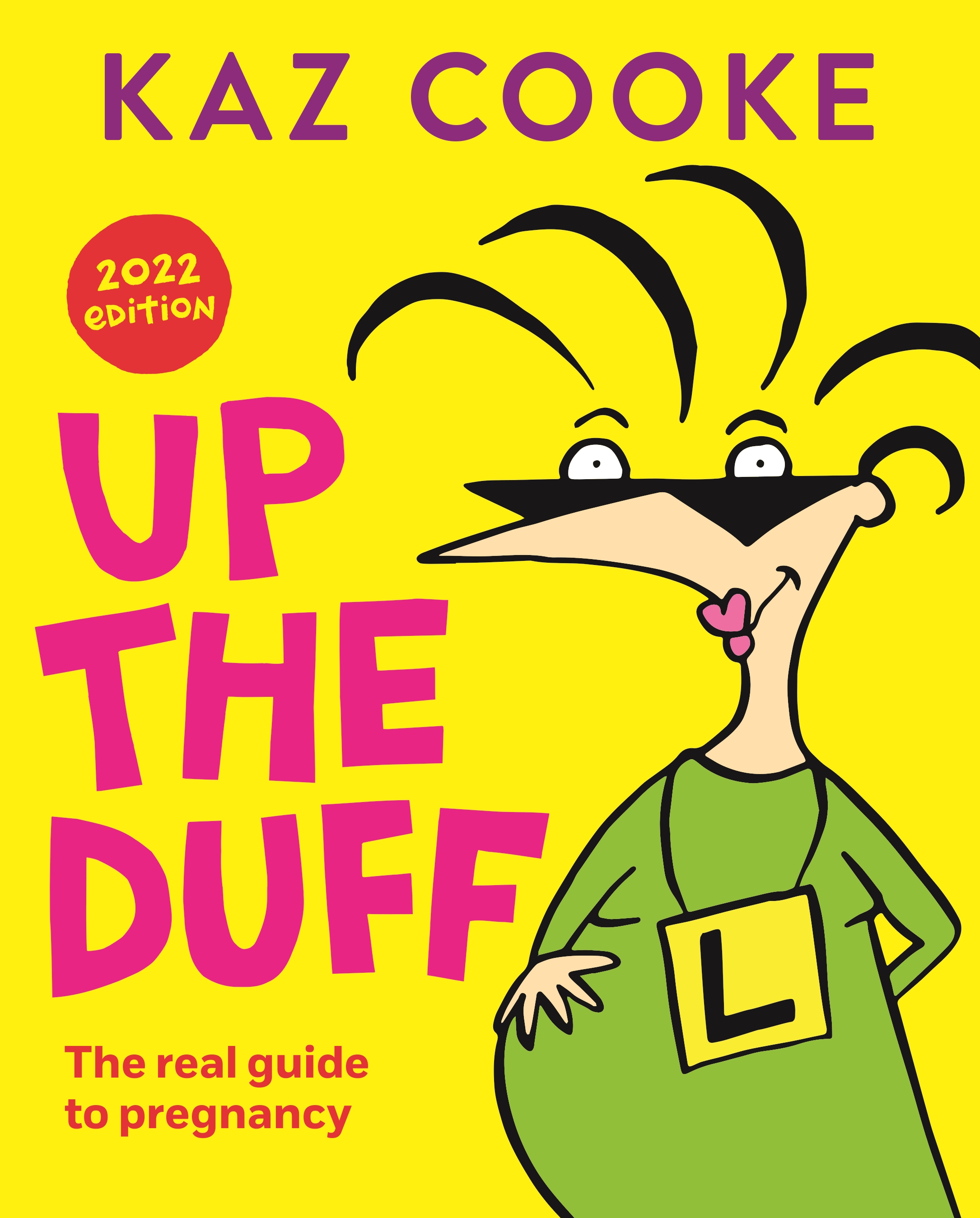 Title: Up the Duff
Author: Kaz Cooke
Rating Out of 5: 5 (I will read this again and again and again)
My Bookshelves: Humour, Non-fiction, Pregnancy
Dates read: 5th June – 17th October 2021
Pace: Slow
Format: Non-fictional text
Publisher: Viking
Year: 1999
5th sentence, 74th page: According to one American pregnancy book cover, this is when you will wear an Alice band and a hideous lemon doona cover with a Peter Pan collar, and stare out the window holding a cup and saucer like a demented fool.
Kaz Cooke tells you everything you need to know about your pregnancy and birth. No bossy-boots rules, just the best, funniest and most reassuring practical advice, plus lots of cartoons. Up the Duff is backed by heaps of medical and other experts.
The moment I found out I was pregnant I told one of my close girlfriends. She immediately recommended this book. And wow. Am I glad that she did.
This book is realistic and fun. It gives you a whole heap of information without sounding preachy. And it just makes you feel less overwhelmed about the whole first time mother thing. Or at least, that's what it did for me.
The sass and humour with which this book gives you important information makes some pretty scary topics feel much… less scary. I mean, whole chapters on labour that didn't make me want to run to the bathroom and throw up. I can't begin to explain how much better that made me feel.
Any expectant (or wanting to be expectant) mothers really need to invest in this book. Its amazing. It's informative. And it most definitely made me feel less stressed and scared.