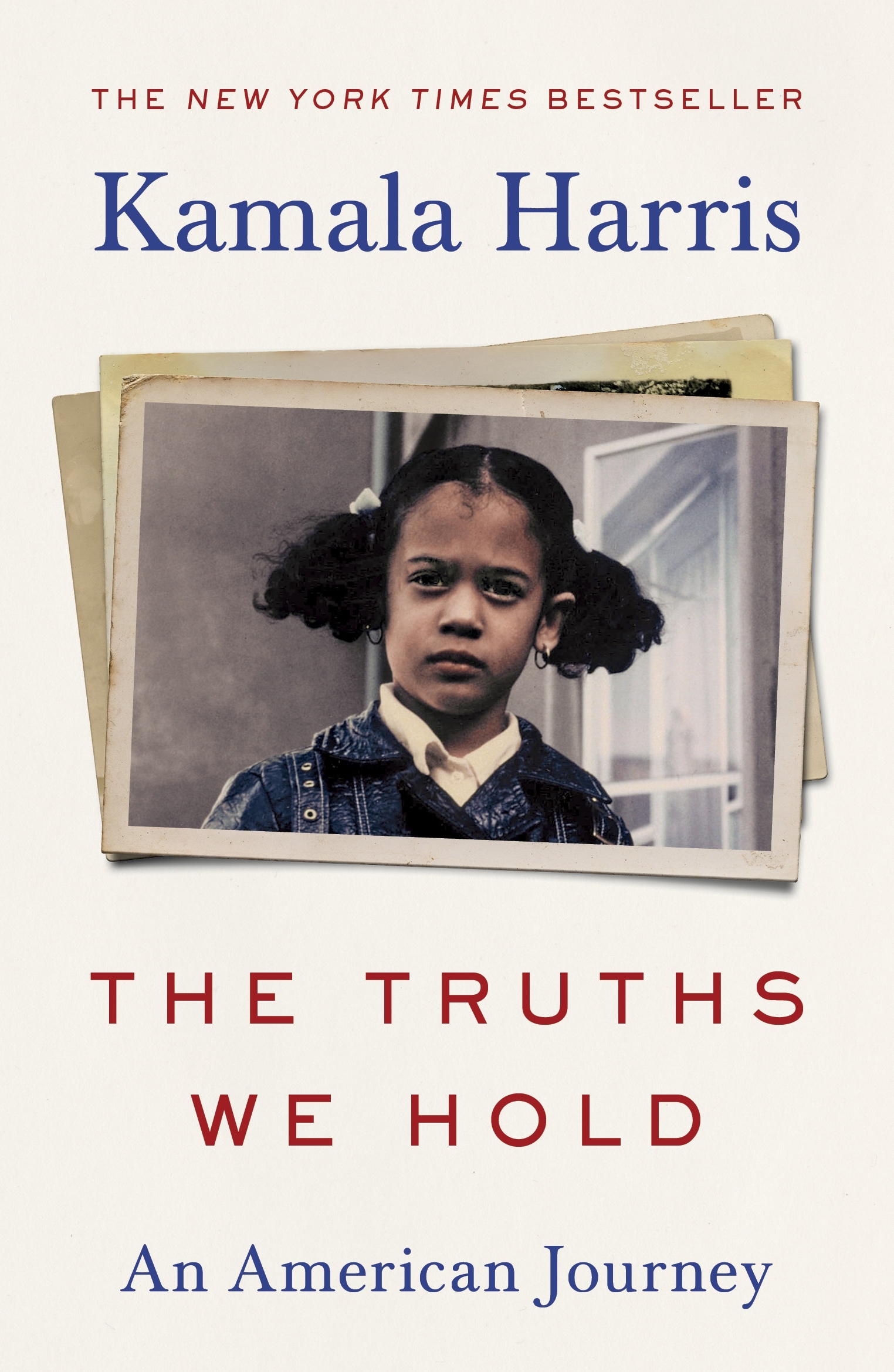 Title: The Truths We Hold
Author: Kamala Harris
Rating Out of 5: 4 (Really good read!)
My Bookshelves: Memoirs, Politics, Race
Dates read: 18th – 22nd August 2021
Pace: Slow
Format: Novel
Publisher: Vintage
Year: 2019
5th sentence, 74th page: She cared a great deal about making our apartment a home, and it always felt warm and complete.
The extraordinary life story of one of America's most inspiring political leaders.
The daughter of immigrants and civil rights activists, Vice President Elect Kamala Harris was raised in a California community that cared deeply about social justice. As she rose to prominence as a political leader, her experiences would become her guiding light as she grappled with an array of complex issues and learned to bring a voice to the voiceless.
Now, in The Truths We Hold, Harris reckons with the big challenges we face together. Drawing on the hard-won wisdom and insight from her own career and the work of those who have most inspired her, she communicates a vision of shared struggle, shared purpose, and shared values as we confront the great work of our day.
The last few years I've been somewhat fascinated by American politics. After all, they inform our own in some of the worst ways possible (and I'm sure in some good ways, but still…). The fact that Kamala Harris is one of the first women to not only hold such a high office but is of mixed heritage… it was fascinating.
I really enjoyed this memoir. However, it did really read like a political dossier. Each chapter discusses a different political issue and fight. And, considering this was written and published before the election… it kind of makes sense that it's a well written and engaging drive for election.
Unlike a lot of memoirs that I've read, this didn't really follow a chronological order. As I mentioned, each chapter focuses on a different political and social fight. Harris is able to bring in her own past experiences and journeys to the different topics. That way, by the time you've finished her book you feel like you've had a good autobiographical overlay, even if it was a little out of order.
I really enjoyed Harris' approachable tone of voice throughout this. She dealt with some very heavy topics that I didn't necessarily want to delve too far into. But she did it in a way that you didn't get bogged down in the politics and horrors that our world is facing… she managed to walk that line beautifully.