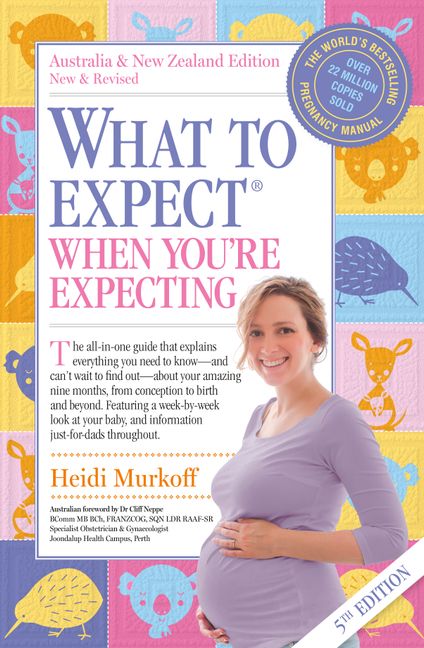 Title: What to Expect When You're Expecting
Author: Heidi Murkoff
Rating Out of 5: 1 (Couldn't get past the first page)
My Bookshelves: Non-fiction, Pregnancy
Dates read: 26th July – 21st August 2021
Pace: Slow
Format: Novel
Publisher: Harper Collins
Year: 1969
5th sentence, 74th page: This therapy uses physical manipulation of the spine and other joints to enable nerve impulses to move freely through an aligned body, encouraging the body's natural ability to heal.
Expect the best! A brand-new fifth edition – filled with the most up-to-date, accurate, and relevant information on all things pregnancy. Realistic, supportive, easy to access, and overflowing with practical tips covering everything you'll need – and want – to know about life's most amazing journey, from preconception planning to birth, to those first few miraculous weeks with your new baby. It's all here: the lowdown on lifestyle trends and life in the workplace; the latest in prenatal testing and alternative therapies; the best in birthing options.
I know that this is one of those recommended books for when you're expecting. And I did read some not positive reviews before buying it. Turns out that I probably should have listened and not bothered.
There is nothing inherently wrong with this, but i honestly just didn't find it informative or useful. I've got some other pregnancy books on my shelves that I'm finding far more informative. But, I suppose, each to their own.