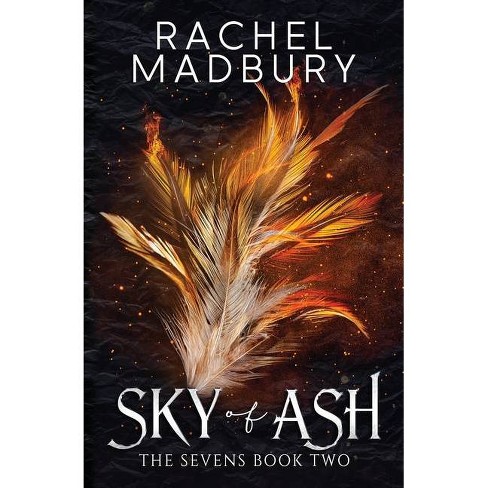 Title: Sky of Ash
Author: Rachel Madbury
Series: The Sevens #2
Rating Out of 5: 4 (Really good read!)
My Bookshelves: Paranormal fantasy, Paranormal romance, Witches
Dates read: 27th July – 8th August 2021
Pace: Medium
Format: ARC, eBook, Novel
Publisher: Rachel Madbury
Year: 2021
5th sentence, 74th page: I'm not going to make you uncomfortable.
Time heals nothing.
Rose Bishop has been dead for forty years, but her blood has never left Colin Finch's hands. As a warrior of the Seven he's charged with protecting the most powerful witches on earth, but he failed the one that mattered most to him.
Or so he thought.
When the case of a missing witch brings Finch back to Savannah, where his mistakes cost him everything, he comes face-to-face with his most painful regret – but she's not dead at all. In a world where lies run thicker than blood, can Finch find the information he came for and keep Rose safe at the same time?
Rose never thought she'd see Finch again, but when she learns the reason for his return, she's drawn into the darkness of his world and offered a chance at her own redemption; save this missing witch, and free herself from the ghosts that have haunted her for forty years.
The more Rose becomes entangled in Finch's case, the more old sparks threaten to reignite, and Finch will be torn between his duty to his brothers and the woman he never meant to leave behind.
After the first book in this series, I was wondering how the search for Penny and have a whole new couple as lead. I have expected Penny to be the female interest, but then the big story line wouldn't really continue all that well… Madbury managed to have an entirely new focus for the lead couple, but still managed to keep the hunt for Penny alive.
I love how Finch's past builds on the hunt for Penny and pulls in Rose. In fact, unlike many of the romances I've read, there is no Meet Cute or a bit of an understanding. The past between Finch and Rose is incredibly painful and tragic. Meaning that most of this story involves both of them trying to move on from past hurts and scars to a new future.
It turns out that the villain (for me) in this story was one who you could completely sympathise with. Even though his actions were abhorrent, you could kind of understand the decision making when all of the cards were laid out on the table. I still got that horrified feeling in my stomach, but it was tempered with a little understanding.
Sky as Ash helped to build more of a conspiracy within this world. It strengthened the mystery and horror of the world of the Sevens. I loved the set up for Wolfe in the next book. But, more than anything. I love that there are betrayals and mysteries still to come in this series.