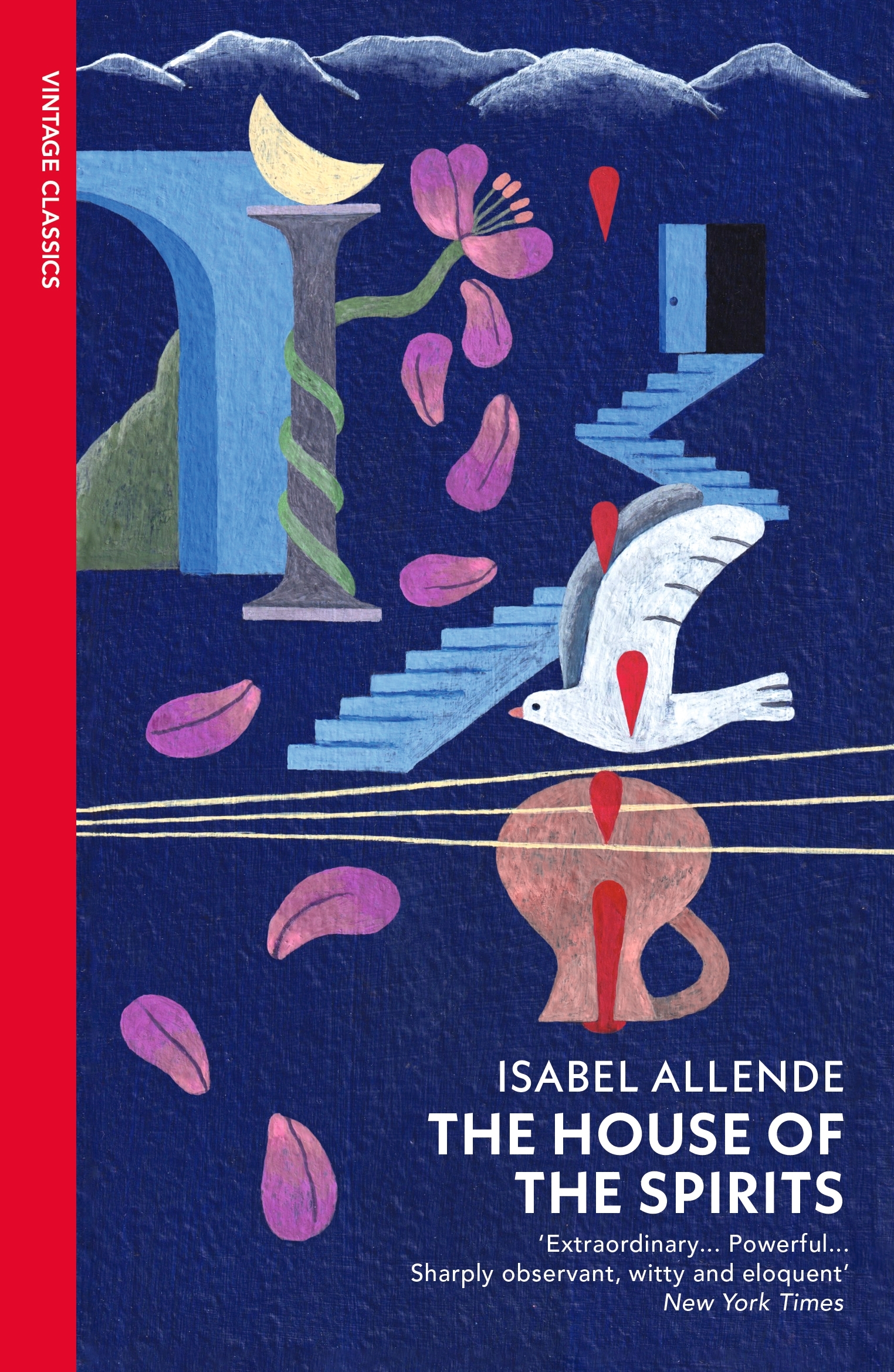 Title: The House of the Spirits
Author: Isabel Allende
Rating Out of 5: 1.5 (Couldn't get past the first chapter)
My Bookshelves: Classics
Dates read: 27th April – 4th May 2021
Pace: Slow
Format: Novel
Publisher: Vintage Books
Year: 1982
5th sentence, 74th page: She was doubled over beneath the weight of a sheaf of hawthorn for the kitchen hearth, barefoot, her head bowed.
As a girl, Clara del Valle can read fortunes, make objects move as if they had lives of their own and predict the future. Following the mysterious death of her sister, Rosa the Beautiful, Clara is mute for nine years. When she breaks her silence, it is to announce that she will be married soon to the stern and volatile landowner Esteban Trueba.
Set in an unnamed Latin American country over three generations, The House of the Spirits is a magnificent tale of a proud and passionate family, secret loves and violent revolution.
I really, really, really wanted to like this… but I just couldn't. I ended up skim reading the whole story and just feeling really "eh" about the writing. To the point I actually looked up the synopsis to see if I'd missed anything. I hadn't. I was just "eh".
I love the premise of this story. And I'm going to keep my copy of the book because I really want to like this. But I'm just not confident in that fact. I don't know why though. There is nothing seriously wrong with the writing, the story, anything. I just could not get excited.
I'm going to try this book again in a few years time and see if I can get a bit more excited about this… because I really want to!