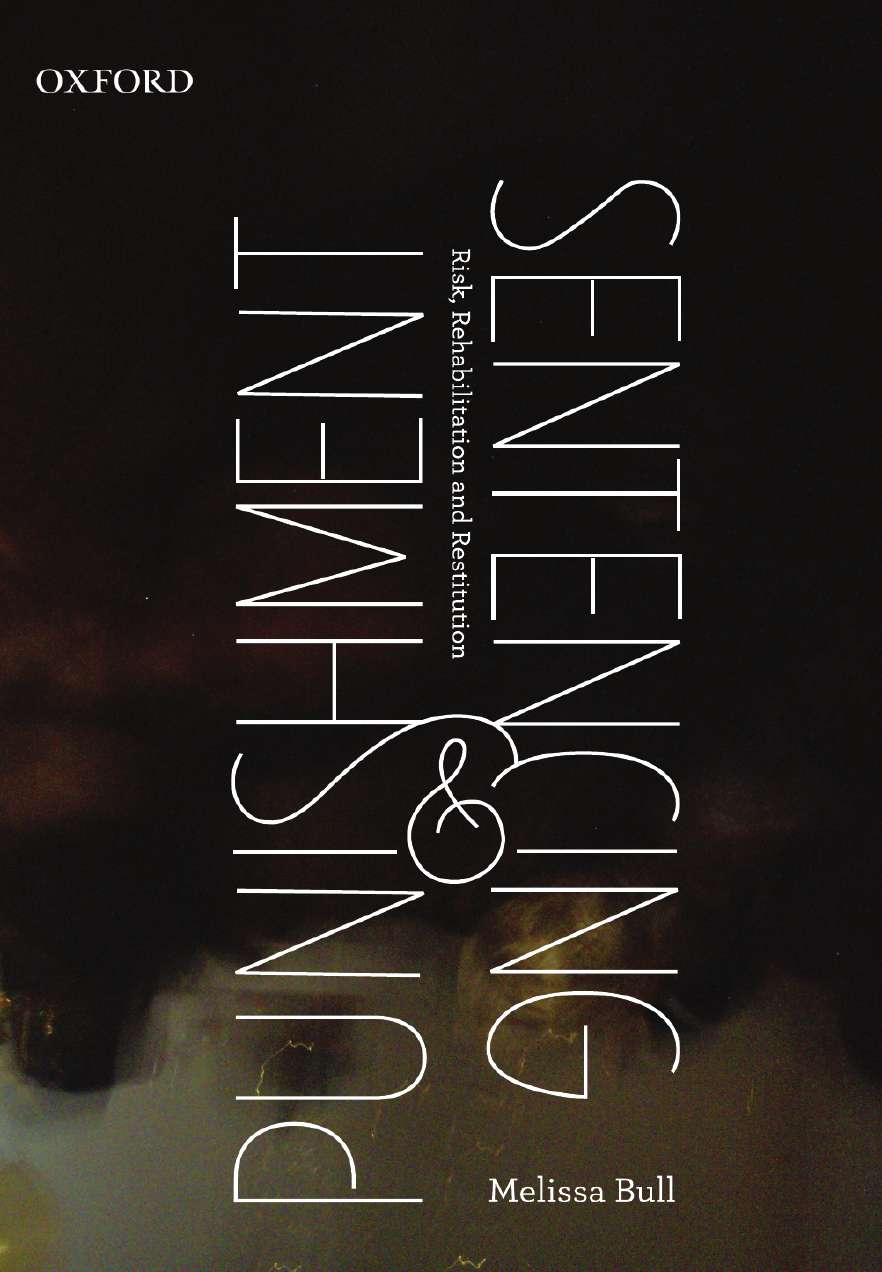 Title: Punishment & Sentencing: Risk, Rehabilitation and Restitution
Author: Melissa Bull
Rating Out of 5: 4 (Really good read!)
My Bookshelves: Non-fiction, Psychology
Dates read: 12th June – 18th August 2020
Pace: Slow
Format: Non-fictional text
Publisher: Oxford University Press
Year: 2010
5th sentence, 74th page: The Australian regimes, reflecting wariness about the effectiveness of community notification, involve non-public registers that have been developed from existing criminal conviction or other databases and that contain a range of information: offender name, residential address, employment address, car registration, fingerprints and nature of offence.
Punishment and Sentencing uses a case study approach to bring to life our shifting attitudes to punishment, and its relationship to changing technologies and programs of control. The text identifies the key concepts of risk, rehabilitation and restitution to give readers an accessible framework for understanding the different approaches taken, in theory and in practice, to sentencing and punishment.
I actually really enjoyed the setup of this textbook. It was completely approachable. And, most importantly it showed how the theories and concepts discussed in the first part actually relate to our daily lives and made it a little more practical… something that I don't often come across in the non-fiction texts I read for my university studies.
This text starts by outlining the sociological theories behind punishment and sentencing. And also providing a nice history of Australian criminology. Whilst there were aspects of this that I was familiar with, there were also lots of aspects which I was not so familiar with. It was a great foundation which then flowed onto the second part of the story.
This flow provided a great backdrop with which to understand some of the more contentious and difficult aspects of criminology and the case studies which highlight these issues. I really enjoyed how well written and informative this whole text was. I would definitely flick through this again.