The Invisible Man by H.G. Wells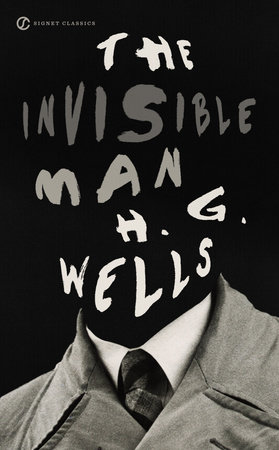 Title: The Invisible Man
Author: H.G. Wells
Rating Out of 5: 4.5 (Amazing, but not quite perfect)
My Bookshelves: Classics, Humour, Science fiction
Dates read: 23rd – 24th November 2019
Pace: Slow
Format: Novel
Publisher: Cantebury Classics
Year: 1897
5th sentence, 74th page: Finally all the chairs were turnhed up on to the counters, leaving the floor clear.
This masterpiece of science fiction is the fascinating story of Griffin, a scientist who creates a serum to render himself invisible, and his descent into madness that follows.
I remember first hearing the name Griffin in a TV show called Sanctuary. Griffin is the ancestor of the invisible girl in the story. I knew that it was a reference to classical literature (Griffin's friends were John Druitt, Nikola Tesla & Dr. Watson), but I didn't know which story and / or author. So when I started reading this H.G. Wells novel, I literally screamed with joy. I finally got to read the literature that included the character! And it was honestly far better than I had ever expected.
So far in my little H.G. Wells run that I seem to be having this month, this is definitely the most humorous of the tales. There is just something that is kind of sickly hilarious about an invisible man running around, trying to find a way to be "seen" again. There is a very serious undertone, but mostly I just found this funny and easy. It had me smiling at a time that I was really stressing, and for that I'm thankful. I also now have the fantastic image of a naked, sneezing, insane man running around. Which is definitely a weird, funny one to have in your head.
To top off the kind of hilarious imagery of a naked, sneezing man running about trying to find a way to be recognised is the fact that it all takes place in a tiny, quaint town. The juxtaposition is somewhat hilarious and the way it completely turns the world as it is known on its head… completely unforgettable and priceless. Although Griffin doesn't truly start to crack until halfway through the story, even the lead up, and the slight hints are enough to leave you grinning.
Thus far, this is definitely my favourite H.G. Wells book. Not only is it very witty and humorous, it reminds us that we all need to be acknowledged and recognised. And if we're not… well, we all go a little bit insane. Definitely a classic that I'll be picking up again and again in the future.
Image source: Penguin Random House