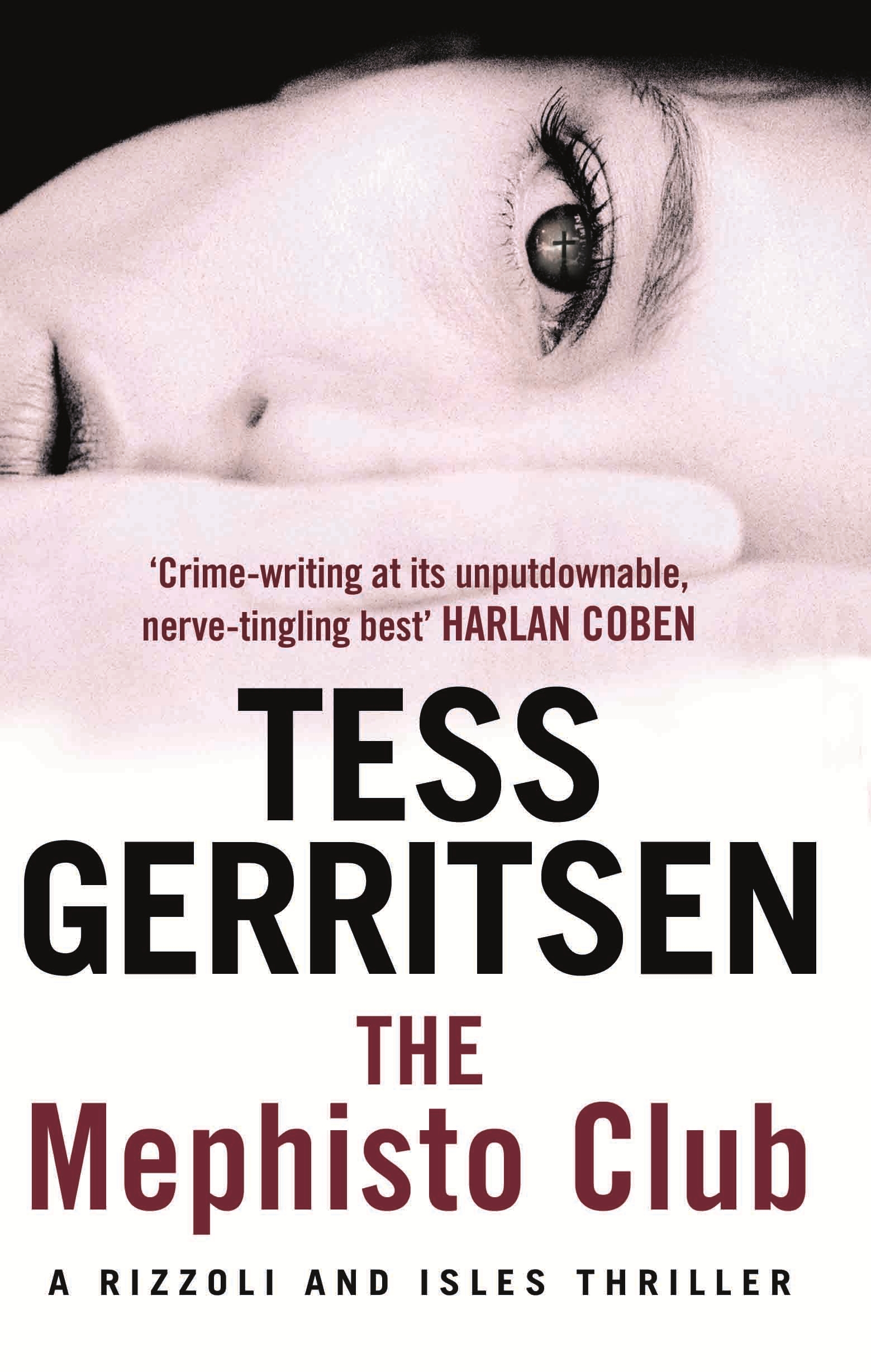 Title: The Mephisto Club
Author: Tess Gerritsen
Series: Rizzoli & Isles #6
Rating Out of 5: 4 (Really good read!)
My Bookshelves: Crime, Strong women
Dates read: 20th November 2018 – 28th February 2019
Pace: Slow
Format: Novel
Publisher: Bantam Books
Year: 2006
5th sentence, 74th page: The roads are a mess out there this morning.
Can you really see evil when you look into someone's eyes?
In a rundown house, a woman has been dismembered in an act of carnage that leaves veteran cops in shock. Drawn on the wall, in blood, are ancient symbols, and a mirror-image word in Latin that, translated, says: 'I have sinned.'
Then a second woman is found butchered on Beacon Hill, just outside the home of the leader of the Mephisto Club, a secret society dedicated to the study of evil. On the door yet more ancient symbols have been scrawled. 88 This is evil that the Boston PD has never encountered before. And the only way Dr Maura Isles can defeat it is by turning to the people who understand the devil himself.
It took me a really long time to get through this book. And it isn't because it wasn't amazing… it was more so because I was so freaked out by the villains voice that I couldn't read this at night. Or when my partner wasn't likely to be home. Or really in any number of different circumstances, because I'd kind of freak out and feel extremely uncomfortable. Which, I still did. And this is also the reason that I love reading these types of books… they're so real that I get goosebumps and the heebie jeebies just reading them.
All of Gerritsen's villains have made me feel uncomfortable and unhappy whilst reading her stories. But, there was something about this villain that felt even more creepy. Probably because from the very beginning you could tell that he had an unhealthy, stalkerish obsession with his family members. The idea that he was welcomed into a home and then destroyed it from the inside out… well, it makes you even more horrified. The poor family that was just trying to do the right thing… and well, you'll have to wait and see how truly badly off they were because of this one decision.
The Mephisto Club is everything that I love in a good crime thriller. It is full of mystery, fast-paced action and personal dramas that connect you further with the characters. It is impossible not to fall completely in love with everyone in this story and want the best for Rizzoli and Isles as they race to find the killer and discover the meaning of 'I have sinned'.