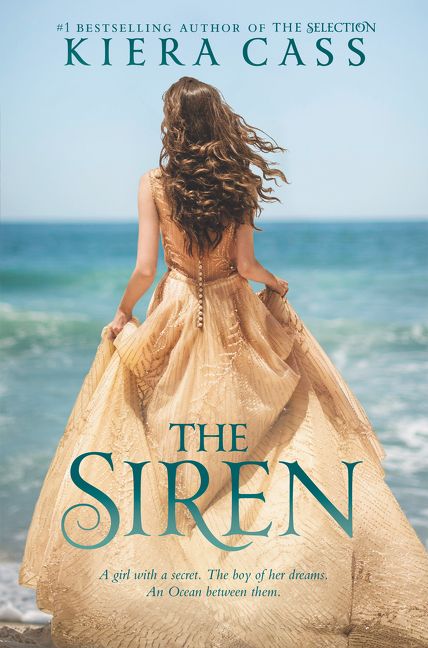 Title: The Siren
Author: Kiera Cass
Rating Out of 5: 5 (I will read this again and again and again)
My Bookshelves: Fantasy, Romance
Dates read: 26th February 2019
Pace: Fast
Format: Novel
Publisher: Harper Collins
Year: 2009
5th sentence, 74th page: The moment of truth.
Love is a risk worth taking.
I'd waited an eternity for this.
I'd have waited all over again if I had to. I was meant to kiss this boy, designed to be held by him. All the careful postures I held melted away, and I pulled him closer.
We were STARS.
We were MUSIC.
We were TIME.
A heart-pounding romance from the bestselling author of The Selection series.
I was surprised by how much I loved this story. I was expecting a good, fun bit of fluff. Something that would be easy, cute and only slightly entertaining. Instead I found it impossible to put down and so thoroughly enjoyable that I had a huge grin on my face when I finally turned the very last page. There was just something so simple, cute and just quintessentially sweet about it.
Kahlen was a really great lead character. She is feminine, sweet and withdrawn. Throughout the entire story, she highlights the fact that it's okay to not want to be the kind of person who clubs or socialises. It's even okay to have the desire to just grow up and get married (it's not my desire, but I like that it's hers). I also kind of love how she wears vintage clothing and loves to bake. She's the soft, beautiful best friend that I kind of want for myself. Actually… my best friend is like this in a lot of ways to be honest…
I believe in love at first sight. I even got that for myself with my partner. And yet, when I read about it, I tend to find that I just don't really believe in it. there is often something so false and overdone in stories about young love. Yet, there is something about Kahlen and Akinli that actually makes this completely plausible. Their love has a kind of sweet and angsty feel, but it also has a genuineness to it. They see beyond the superficial to something far more deep and meaningful. Something that is integral to a true relationship. The very reason that I loved their relationship completely. And can't stop thinking about it to be honest.